Every year thousands of tourists head to the gateway of the Himalayas; the beautiful Nepal. Many people come with the target of reaching the foot of the highest mountain in the world, Mt. Everest.
And of course, a few of them come with the aim of conquering it spending many weeks risking their lives. Many trekkers succeed whereas a few find the trek as daunting and difficult as Everest itself. How difficult can it be? Spend a few minutes and see what you think?
What makes the Everest Base Camp Trek difficult?
Well, there are a list of things that might make this trek quite a challenge.
Length of the Trek
With no roads, the only way to get to the mountains is by walking through the Khumbu region up to Base Camp itself. The distance from Lukla to Base Camp, if counted in kilometres, is 65 km; walking to Base Camp and back to Lukla is a total of 130 Kms.
On average 2 weeks is required to complete the Everest Base Camp Trek successfully. This can feel like a long time and can be difficult for a novice to complete.
It is therefore necessary to be well prepared mentally for the number of days one must walk to reach Base Camp and back to Lukla.
One of the most underestimated things causing difficulty throughout the Everest Base Camp trek undeniably is the altitude. Kathmandu airport is situated at 1400 m whereas the airport at Lukla is situated at double the elevation than Kathmandu i.e. 2804 m. This increase in elevation is already high enough to induce a person with mild altitude sickness.
Talking about the trekking routes, the elevation increases 600-800 metres per day and the level of oxygen depletes moderately. This is one of the reasons to have an acclimatization day in between some trekking days. The increasing altitude can cause Acute Mountain Sickness which absolutely cannot be ignored.
In order to prevent altitude sickness, it is necessary to walk slowly, use as many days as possible to reach base camp, have at least 2 acclimatization and rest day to adjust to the elevation and drink plenty of water to overcome dehydration. Following these instructions can help adjust to the increasing altitude throughout the trek.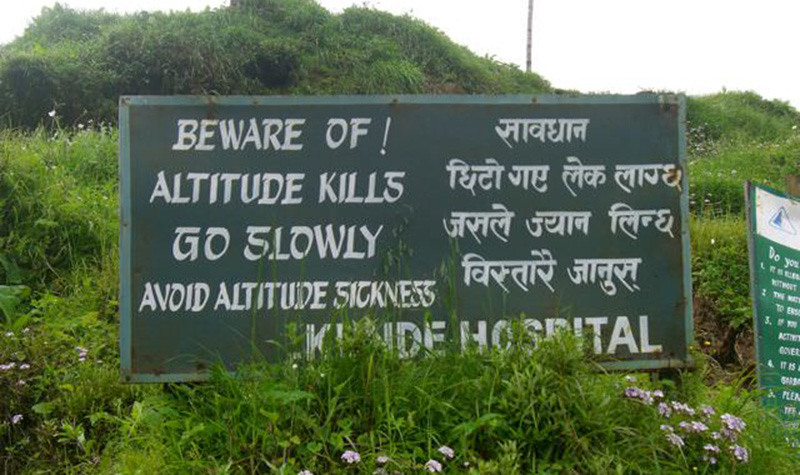 Lack of Training
Despite being one of the most accessible treks to everyone, the trek to the Everest Base Camp should not be underestimated. Hiking in the Himalayas is a serious challenge which demands good preparation. With proper planning and proper training, however, one has the best possible chance to successfully and safely reach base camp and experience one of the most extravagant hikes in the world.
Trekking to Everest Base Camp is within the reach of those individuals who are physically fit. It is sensible to start training as early as possible before your scheduled trek. Conventional exercise routines which build strength, fitness and stamina, such as aerobics including swimming, jogging, cycling etc. Light weight-training can be beneficial, particularly if your fitness level is less than desirable.
If possible, hiking up and down the hill or walking at least 1 to 2 hours a day can help build the stamina and also help to increase lung capacity and focus at higher elevations. This also increased your enjoyment. If there are no hills available to hike every day, walking up and down the stairs of a tall building can help train you for the Everest Base Camp Trek.
Improper Diet/ Food Poisoning
There are cases where trekkers have returned to Kathmandu due to food poisoning, or due to improper diet before reaching even half way. The question is what should be eaten during the trek? Well, since the Everest Region is a Buddhist area, slaughtering of animals is strictly prohibited.
For this reason, meat is flown over to Lukla and carried by porters or yaks to the upper regions. Thus, eating food items containing meat is not recommended at all since there is a threat of food poisoning.
It is best to eat what the local teahouses cook on a regular basis i.e. the local Nepali cuisine including rice, lentils and curry (dal, bhat, tarkari). The regular food will be good enough to keep your body healthy. Drinking water can easily be bought at the local guesthouses along the trekking route or one can carry the purification tablets as well.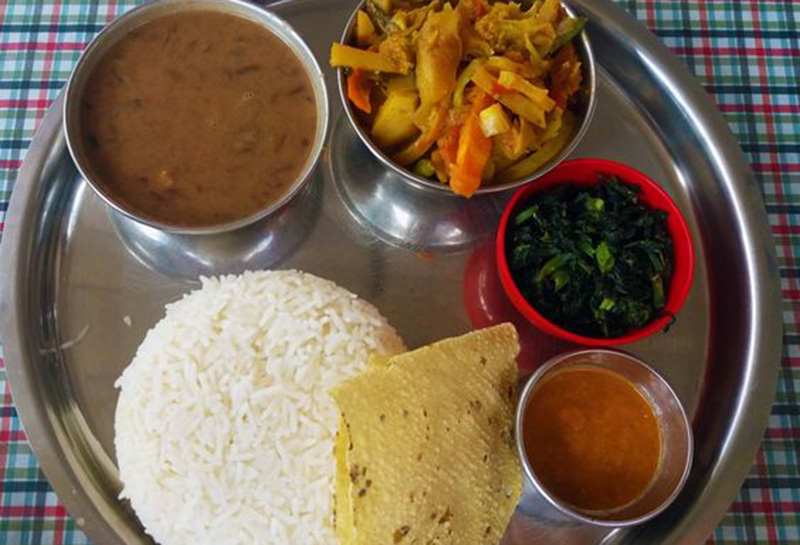 Unpredictable Weather
Travelling to EBC in every other seasons of the year is not possible due to its difficult and unpredictable weather. The nights are much cooler than the daytime hours in the Everest region. Many first-time trekkers are surprised to learn about the incredible temperature range that may occur in a given day.
During the day, the temperatures can reach as high as 25 degrees C (77 Degrees F), only to dip down as low as -20 degrees C (-4 Degrees F) in less than 24 hours. While there's no way to know exactly what each day in the mountains will bring, the weather and temperature ranges tend to be somewhat predictable based on the month and season.
The spring season i.e. March, April, May and June and the autumn season i.e. mid of September, October and November are considered to be the best time to travel to the Everest region. On the contrary, monsoon season i.e. July, August, mid of September and the winter season i.e. December, January and February is not really recommended to travel.
Flight Delays To and From Lukla
Lukla Airport is situated in a wonderful valley surrounded by high mountains. Due to this reason, landing and taking off from Lukla is quite difficult and technical. The weather in the area can be unpredictable and is likely to change every few hours resulting in flight delays or cancellation.
Usually in the monsoon months like June to September, the weather may not allow for the take-off since the visibility may not be as good. However, the flight delays cannot be guaranteed in other seasons as well.
The flight delays to and from Lukla therefore fall into the list as one of the most difficult and unpredictable things during the EBC trek.
Flights have been cancelled and the travellers have been stranded in the airports waiting to fly over to Lukla or head back to Kathmandu for many days. During such situations, we choose to fly our clients in a helicopter as far as possible.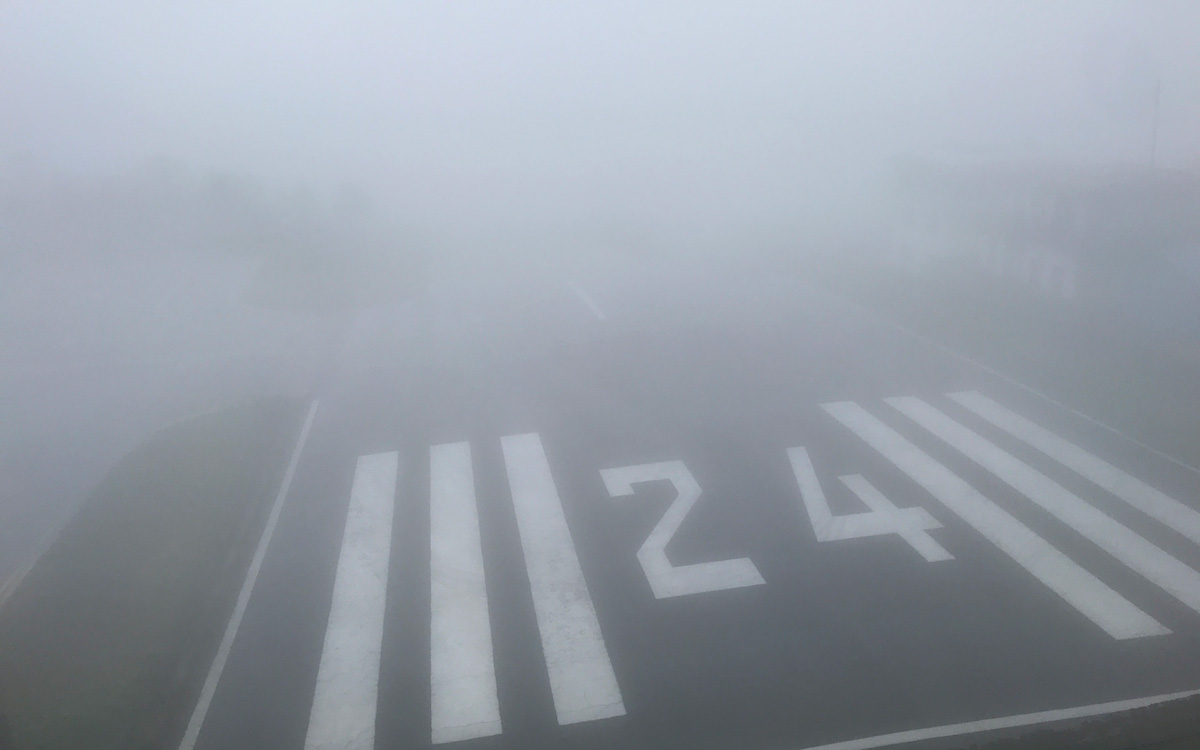 This is a summary of some of the reasons people do not make it to Everest Base Camp. If one comes prepared for it, is life changing and a trek to treasure for lifetime.
Still have some more Questions?
Submit your queries and we would be more than happy to assist you. ( Contact Us )