Guide of the Year Award at Ace the Himalaya
For every trip to be successful, Ace the Himalaya has a passionate team working for it from the very beginning. As soon as our clients lay their first step towards their trip, the energetic, experienced, enthusiastic and ever ready guides and porters come forward to make the experience the best one possible. They take responsibility of our client's health, their interests, their capacity, their luggage and much more. Whatever impression our staffs make in the office, our guides have to carry through and deliver an excellent service, often in difficult and challenging circumstances in the mountains, day in day out.  They are considered to be the maker or the breaker of a successful trip. Therefore, celebrating the birthday of Ace the Himalaya on January 28th every year, we congratulate all our employees including our tour guides, trekking guides, assistant guides, climbing guides, porters or a cook for doing an outstanding job and select a Guide of the Year in order to motivate and encourage them to be the best amongst the best from the establishment year itself.
How do we select the Guide of the Year?
The guide of the year is selected on the basis of the reviews given by our clients on their respective guides, assistant guide, cook, porters, climbing guide on any of the online platforms available. The positive reviews add up points to their account and vice versa which is later used in the selection process.
Benefits of the Guide of the Year
There are a few but very important benefits that the awardee gets which are as follows:
The guide of the year is rewarded with USD 1,000 to celebrate his excellent service throughout the year.
The guide is chosen to be the leader amongst the outdoor employees thus getting to co-ordinate with the office staff, put forward suggestions to better our services etc. for that particular year.
He/She also gets to select the trips as preferred throughout the year.
The guide of the year is more in demand by our clients comparatively as per the reviews.
The next Guide of the Year award ceremony will be conducted on 28th January 2023
Guide of the Year 2019 – Pasang Dawa Sherpa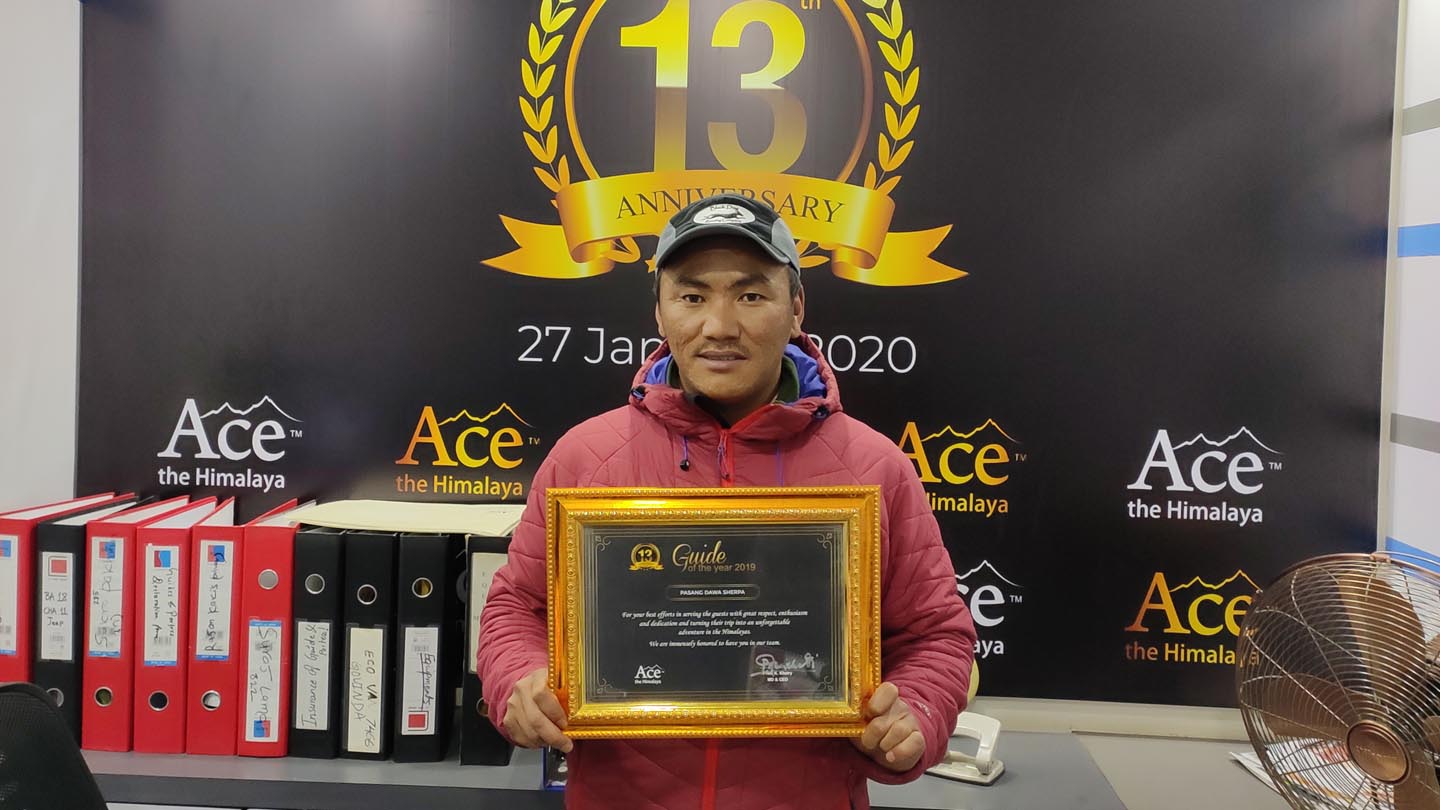 Guide of the Year 2018 – Ramhari Neupane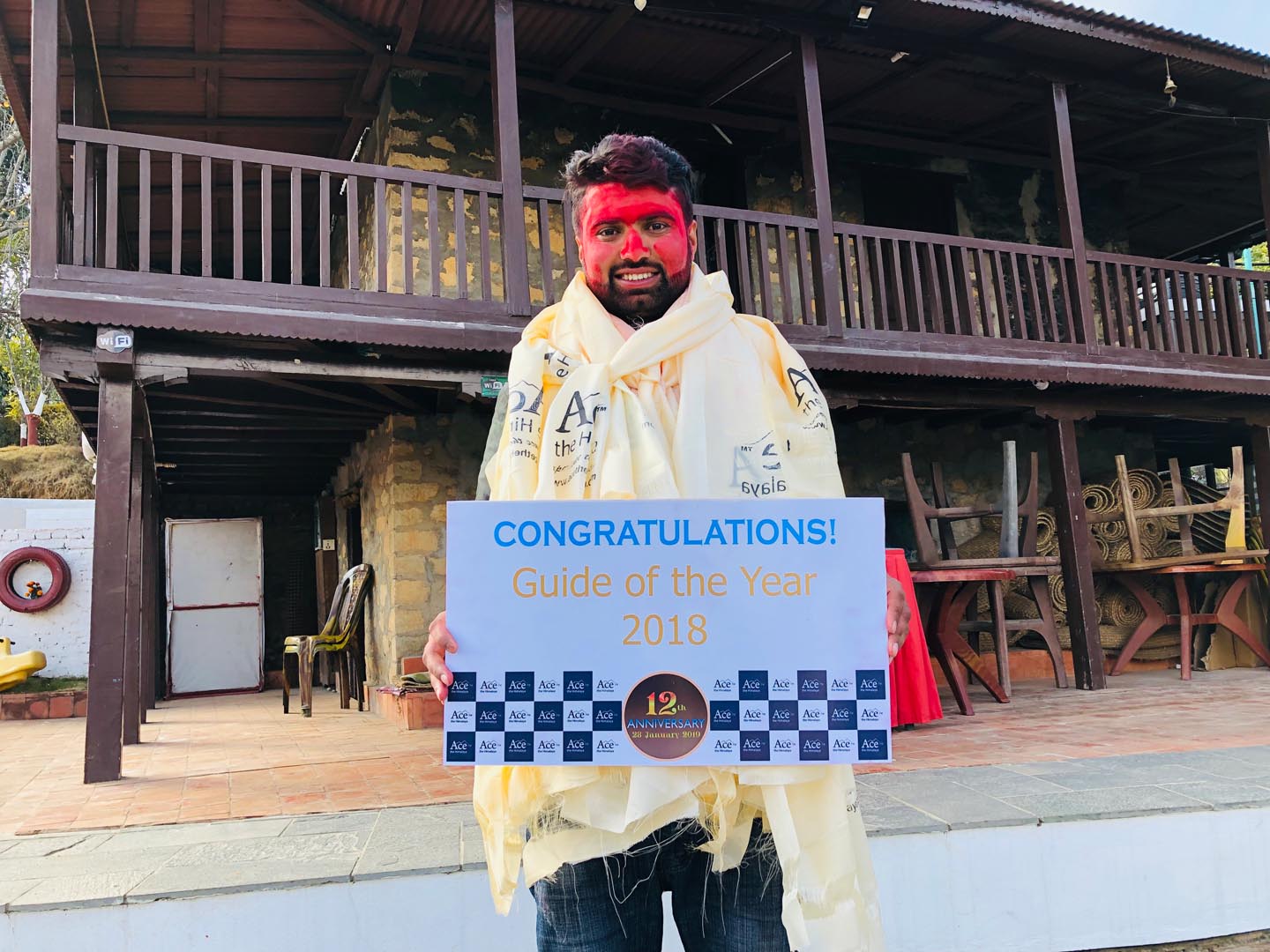 Guide of the Year 2016 – Madan Kandel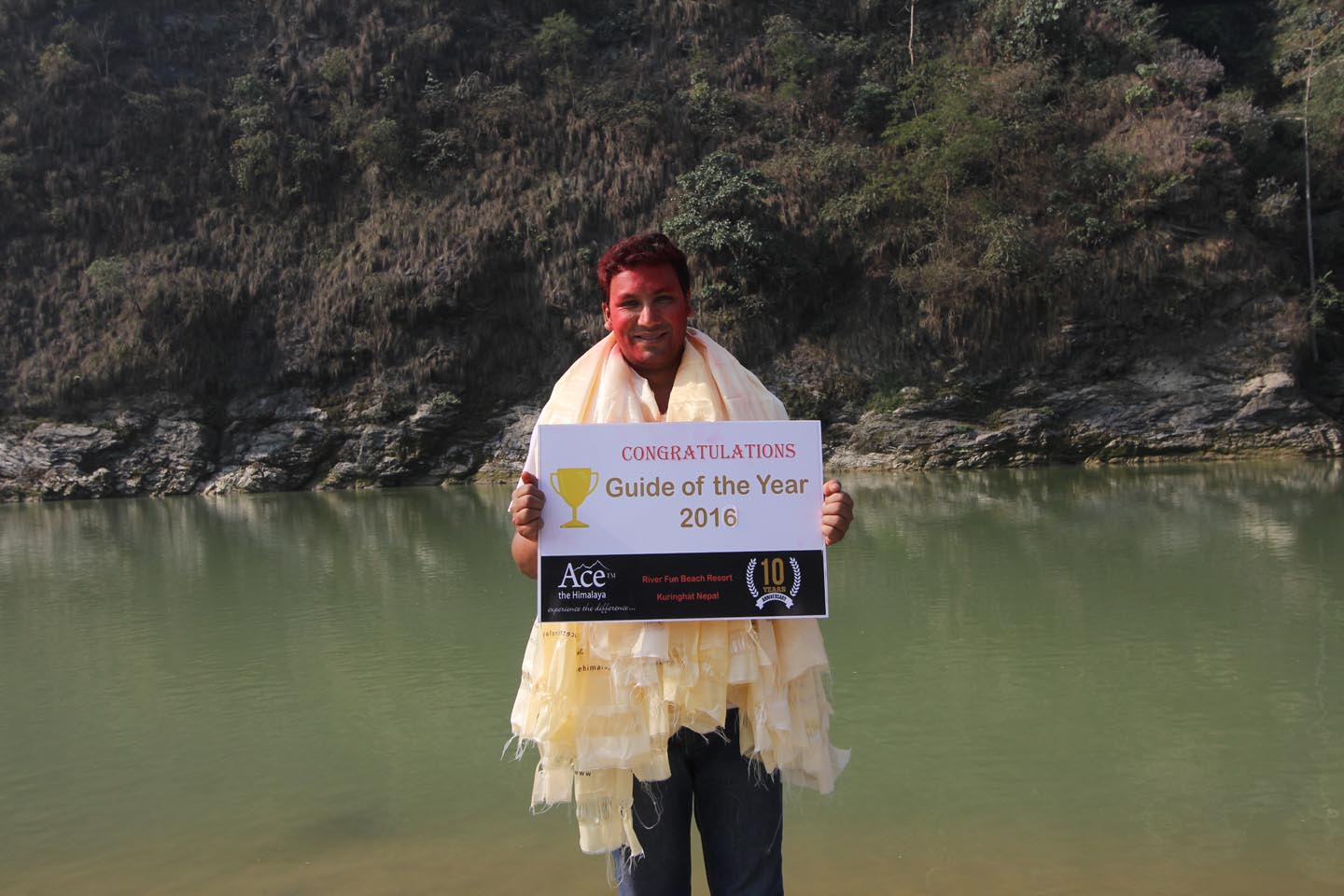 Guide of the Year 2014 – Santosh Khatri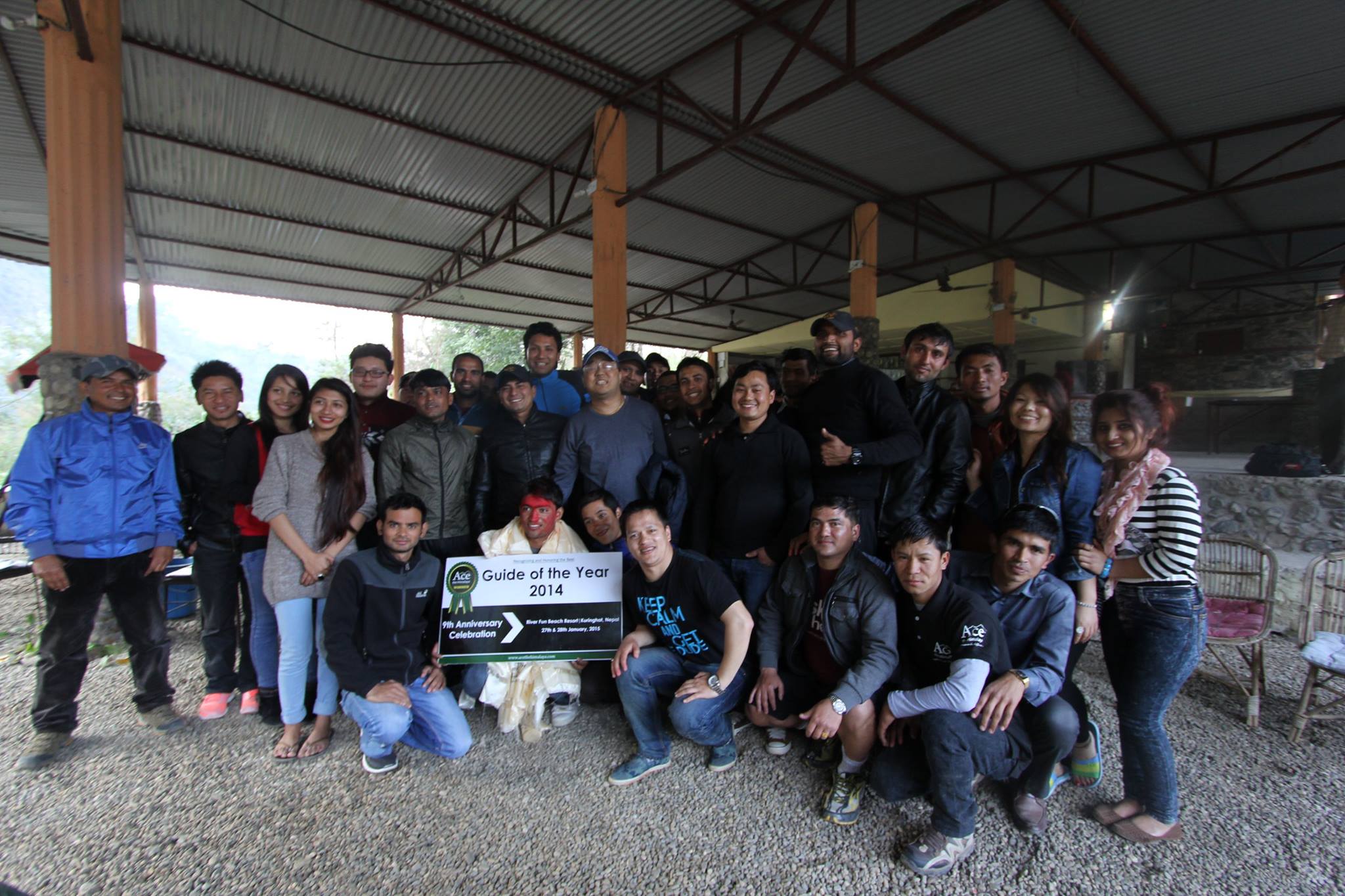 Guide of the Year 2012 – Rajendra Khatri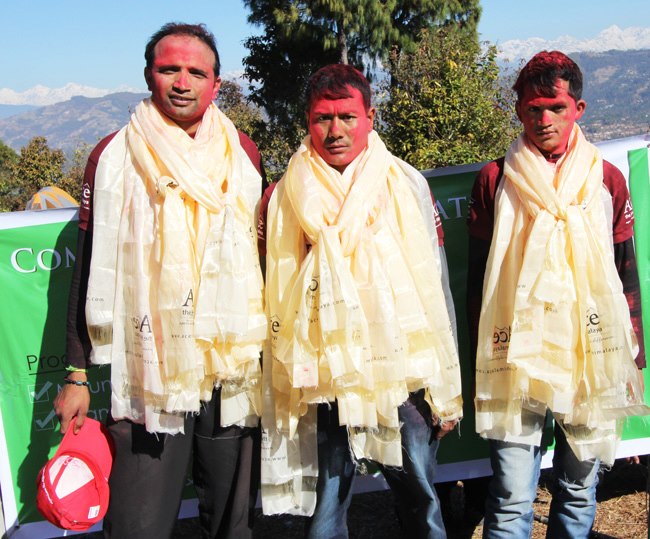 Guide of the Year 2010 – Gyan B. Bhatta