Every year thousands of trekkers come to Nepal to reach the base of the highest mountain in the world. Tea houses on Everest Base Camp trek not only provide shelter but also weave the threads of local culture and camaraderie, offering trekkers an authentic and immersive Himalayan experience. It is important to have a basic knowledge about the teahouses also known as guesthouses or lodges you will be accommodating at during these treks.
While the teahouses at lower elevation may be well made with more facilities, the accommodation in the higher elevation get quite basic with minimal services. All these guesthouses are run by the local people with the local materials available. Thus, fancy cuisines and luxury accommodation is not accessible.
Before heading to the trail it is necessary to grab few information about these guesthouses, the facilities they provide, the food items and many more. Following are the things about the guesthouses that should not be ignored before hitting the trails of the Everest Base Camp.
Rooms and Beds
The rooms of the guesthouses may not be similar as they might differ in size, quality, cleanliness, warmth and such. The rooms are sometimes found to be partitioned with the help of a wood to keep them warm. Usually twin beds or double beds can be found with a table in the room.
During the less packed seasons, one can easily be able to get single rooms. However, during the peak seasons, there are instances where the rooms are shared by two different trekkers.
In some of the guesthouses, it is evident that one has to sleep in a dormitory styled rooms as well. The guesthouses do not really provide heaters in rooms or electric bed heaters which is why sleeping bag is always recommended.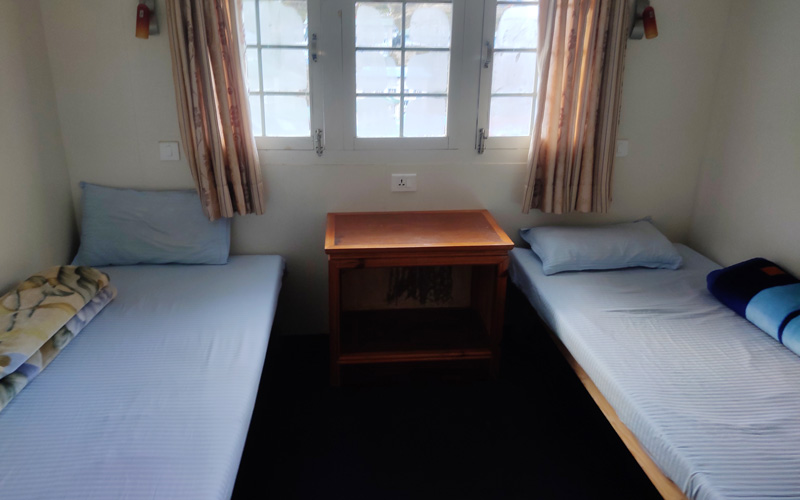 Dining hall and Food
In every guesthouse, there exists a communal hall which is also the dining hall. The room is heated either with yak dung cakes or fuel woods to create a warm environment inside.
This is also the place where trekkers from different countries come together along with their guides and the porters to share experiences, talks, laughter with food and many more.
Very rarely, there are times when the guesthouses are too packed. During such peak days, some of the trekkers are seen lying in the sleeping bag in the dining room itself.
Talking about food, most teahouses in Everest Base Camp trail offers you a delicious range of mostly vegetarian fare. Pasta, tuna bakes, noodles, potatoes, eggs, daal bhat (rice served with lentils, curry, pickle, salads), bread, soup, fresh vegetables (variety depends on the season) and even some desserts like apple pies, pancakes, and some interesting attempts at custard.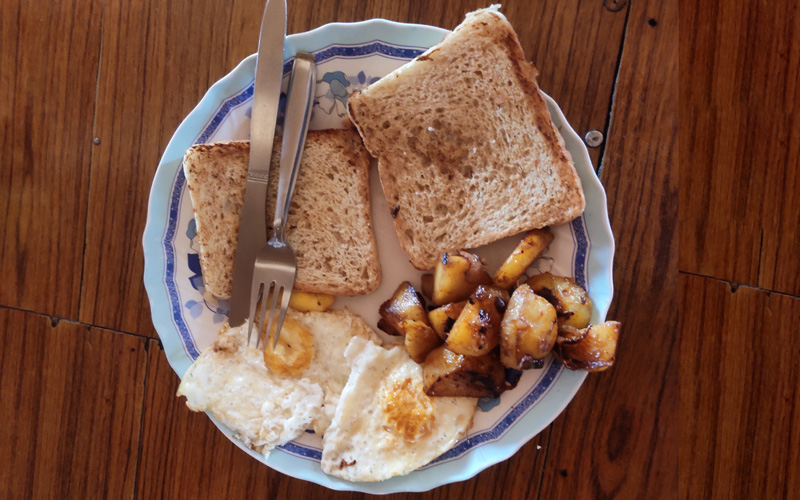 You will find a lot of garlic on the menu because it assists with acclimatization. In many larger villages you may find some meat items on the menu. However, we suggest you stick to vegetarian meal options as the Everest region is a slaughter free zone.
Meaning the meats you find in lodges are carried there from Lukla via flights which are stale and might cause stomach issues. You can always get hot chocolate, tea, and hot lemon drinks, as well as soft drinks, and treats like chocolate and crisps.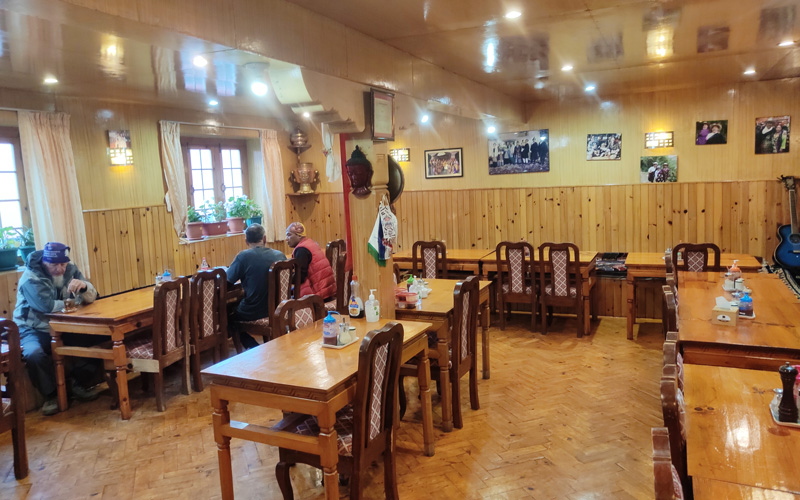 Toilets and Shower
Most of the tea houses in the Everest Base Camp trail do have western style flushing toilet however in higher elevation you could find the squat toilets made of a ceramic basin on the ground. Most of the guesthouses do not provide the toiletries hence it's mandatory to carry the toiletry kits by oneself.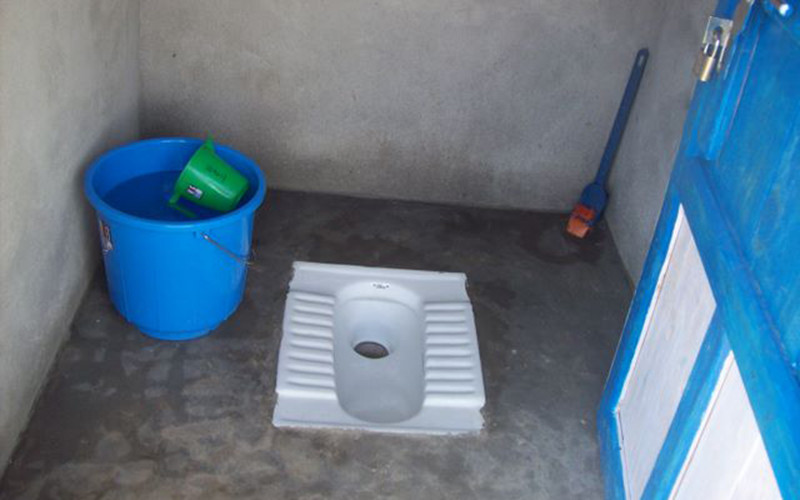 Hot showers are available at some lodges upon extra charge of USD 5-7. In places where running showers are not available, they provide you with a bucket of hot water to bathe with.
However, we suggest you to avoid taking showers above 4000 m altitude as one can easily catch cold or even have breathing problems while hiking up. You can shower once you descend to a lower elevation that are easily available at lodges in Namche and Lukla.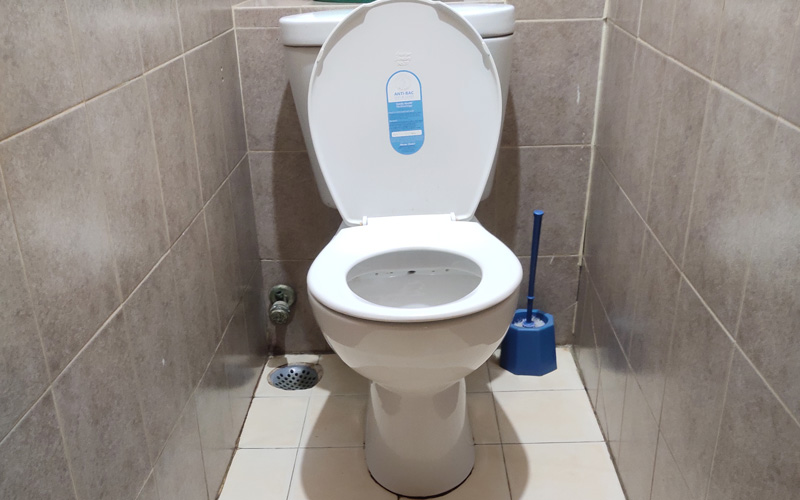 Electricity and Charging Points
Most tea houses have electricity for lighting as well as for a few plug points, usually located in the communal areas. They will charge USD 3-5 per hour for the use of the plug points, which are typically in high demand – especially in the busier tea houses.
It is wiser to keep a two-pin and three-pin plugs for charging feasibility. Carrying a Power Bank comes in real handy for that extra boost of backup power for your electronical devices.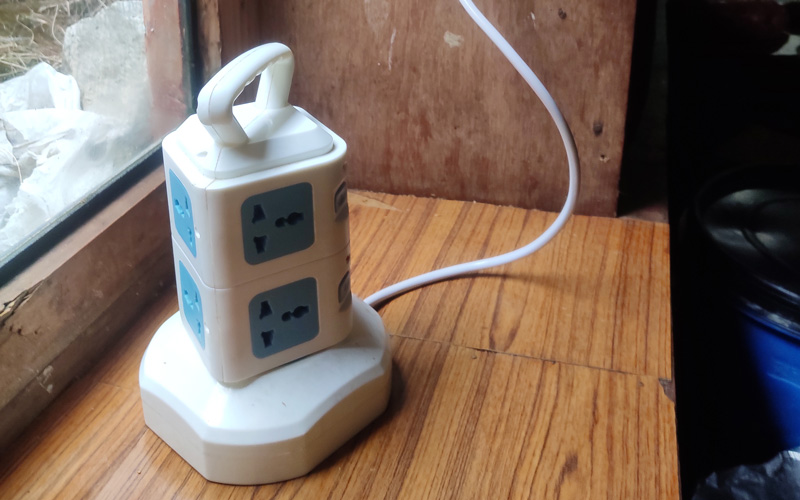 Internet Facility
For internet usage, the Everest region has a network "Everest Link" which can be bought as a scratch coupon that costs around NPR 600-800(USD 5-7) for 6GB data that can be used at one destination of stay or you can pay NPR 2500(USD 21) for 10GB data that can be used at most of the region that has access to Everest link. The data is valid for one device only.
Some tea houses will have internet access and offer Wi-Fi hotspots at a charge. These are usually unreliable and not all tea houses will have connections, so it is rather recommended purchasing Everest Link or a 3G/4G sim card to use for the duration of your journey.
So next time you think of traveling to the Everest Region, these are few of the things to keep in mind and be aware of.