Lukla Airport is in a wonderful valley surrounded by the highest mountains. The one runway used for both landing and taking off from Lukla is considered both difficult and technical. There is no radar system; there is only the use of radio communication for landing and take-off.
The runway of Tenzing-Hillary Airport is 527m (1,729 ft) × 30m (98 ft). It is so short that it slopes uphill with a gradient of almost 12% to assist planes in slowing down in time. The weather in the area is unpredictable and changes every few hours often resulting in flight delays or cancellations.
Lukla is the starting point of many trekking destinations in the Everest region. This includes the popular Everest Basecamp trek,  Gokyo lakes trek, Mera peak and Island peak to mention a few. Lukla airport not only takes in travelers and locals but is also a means of bringing in cargo for the region.
History of Lukla Airport
Lukla airport was named Tenzing-Hillary Airport in 2008 in honor of the first Everest summiteers Tenzing Norgay Sherpa and Sir Edmund Hillary. The airport was constructed back in 1964 under the supervision of Sir Edmund Hillary.
He had originally intended to build the airport on flat farmlands but had to settle for where the runway now stands, as the local farmers did not want to give up their land. Hillary bought the land from local Sherpas for USD 2,650.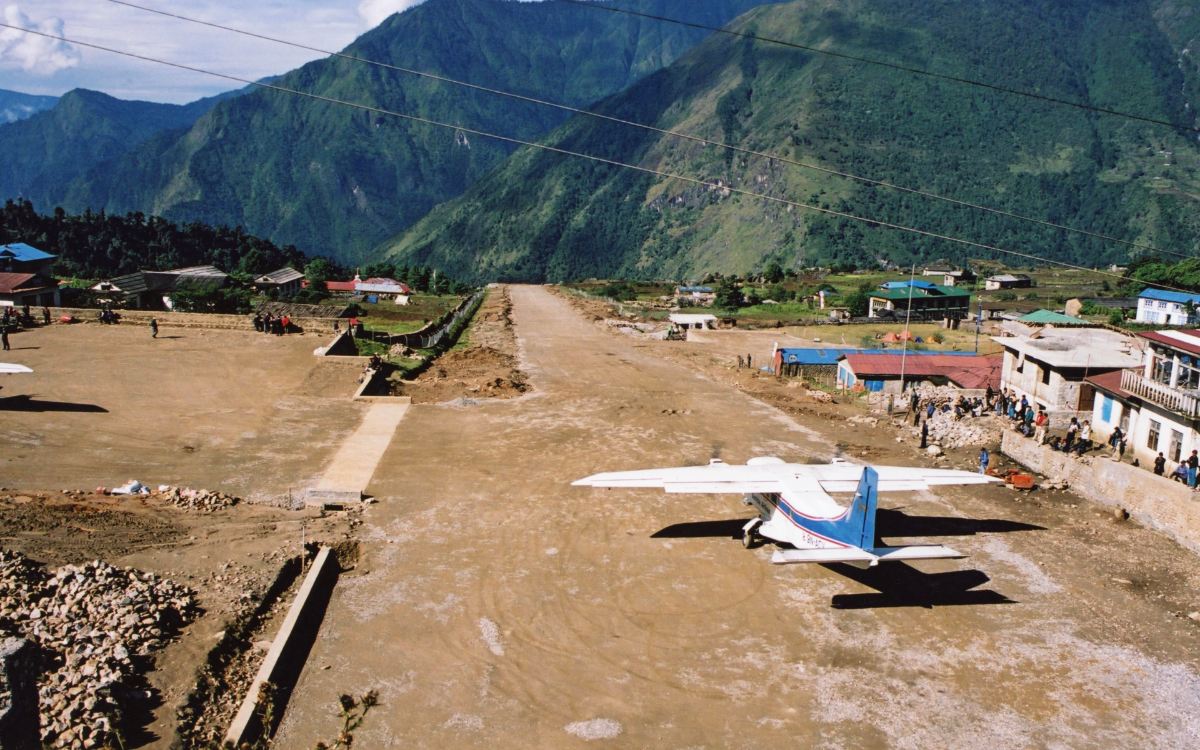 The runway was not firm enough for a plane to land. To make the land sturdy enough to land planes, Sherpas spent several days walking, running, dancing, and singing their way back and forth across the plowed ground. The runway was not paved until 2001.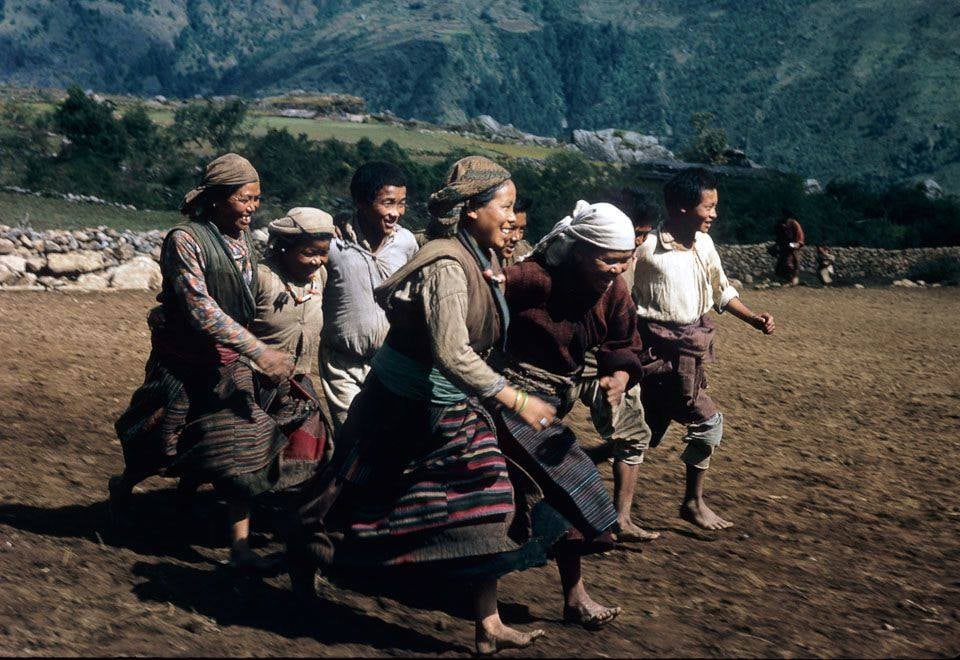 Transport modes in Lukla
Twin Otter and Dornier planes are the primary mode of transport to and from the airstrip at Lukla. This service is dependable; however, if flights are canceled or delayed to/from Lukla, you can charter a helicopter to ensure you are on schedule for your trip and international flight connections.
Per Nepal's Civil Aviation Rules, the helicopter can fly if the visibility is 4,900 feet or greater, while the Twin Otter and Dornier planes can fly if the visibility is 16,400 feet or greater.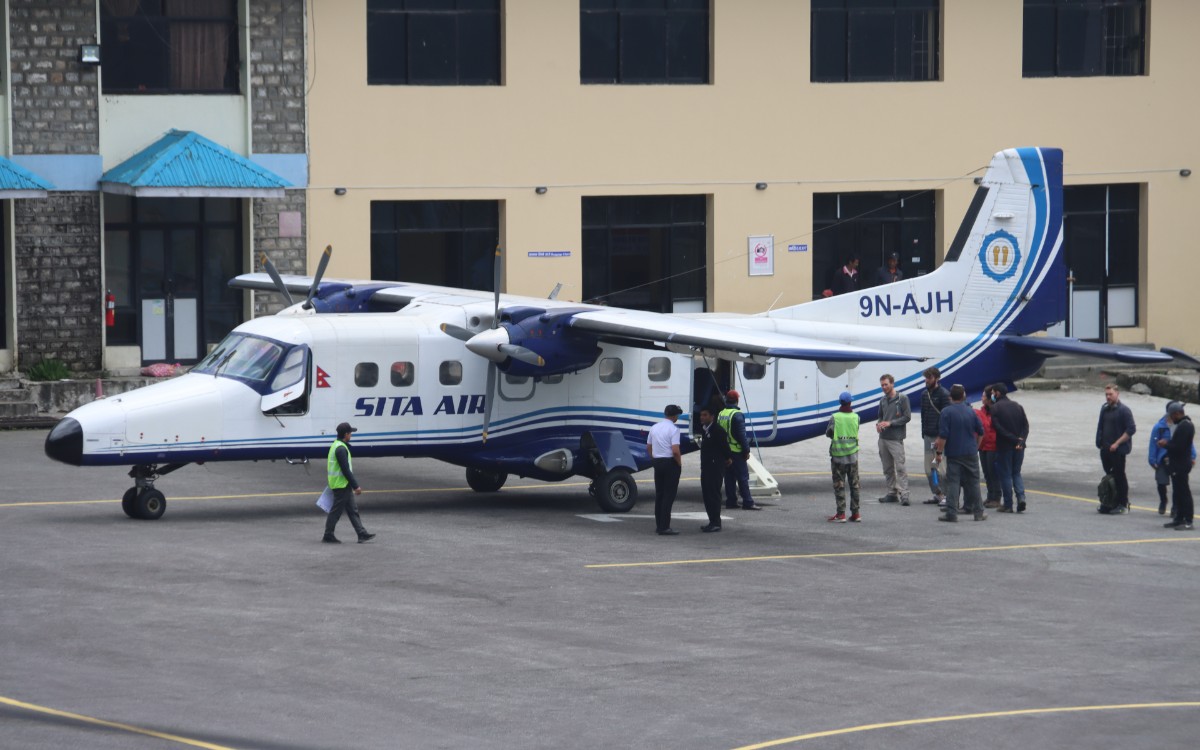 If the weather is extreme and the visibility is less than 4,900 feet helicopters are also not operated. In such cases, Ace the Himalaya will reschedule your flight for the next day depending on availability.
Due to the difficulties of successfully landing at the airport, the Civil Aviation Authority of Nepal sets high standards, according to which only experienced pilots, who have completed at least 100 short-takeoff-and-landing (STOL) missions, have over one year of STOL experience in Nepal, and have completed ten flights into Lukla with a certified instructor pilot, are allowed to land at the airport.
Sita, Summit, and Tara Airlines are the primary airline companies operating flights to and from Lukla. While Air Dynasty, Heli Everest, Kailash Helicopter Services, Altitude Air, Simrik Air, and Fishtail Air operate Helicopter charters in and out of Lukla and the Everest region.
Lukla Flight Weight Limit: What You Need to Know
When taking a Lukla flight, it's important to keep in mind that there's a weight limit. You're allowed to bring up to 15 kg (33 pounds) of luggage, which includes both your duffel bag and daypack. If your daypack ends up being heavier than this limit, don't worry – you have the option to pay a little extra. The additional cost ranges from USD 2 to USD 5 per kilogram.
However, it's worth noting that there might be times when the airline doesn't allow the extra weight, even if you're willing to pay. To save yourself from any hassles, it's a good idea to stick to the 15 kg weight limit while packing.
Keeping within the weight limit ensures a smoother experience during your Lukla flight, making sure you're all set for a fantastic journey ahead.
Flights to and from Lukla Airport
Kathmandu to Lukla
The scenic flight from Kathmandu to Lukla takes about 25 to 35 minutes. Most flights to Lukla take off early in the morning. So, you must get up around 5 or 6 am to reach the Kathmandu airport's domestic terminal.
Manthali Airport (Ramechhap) to Lukla
The airport in Manthali is about a 4-to-5 hour drive away from Kathmandu. So, you must either wake up early at 2 or 3 am and drive to Manthali or take the drive a day before. It is a 15 to 20 minutes flight to Lukla from here. Manthali to Lukla flight is relevant during peak trekking months (March to May and September to November).
Lukla to Manthali airport (Ramechhap) Airport Flight Operation
Air traffic congestion at the Kathmandu air terminal is seen during peak trekking seasons (March to May and September to November). To reduce congestion, the Civil Aviation Authority of Nepal may require trips to Lukla from the Manthali air terminal in Ramechhap rather than Kathmandu.
Subsequently, all adventurers visiting the Everest locale may need to take a drive to Manthali for 4-to-5 hours and fly to Lukla. The same is for the return flight. This Manthali-Lukla flight activity started in March 2019. The change could influence the scheduled itinerary.
Lukla flight delay/cancellation
Unexpected events such as bad weather conditions are one of the major reasons for Lukla flight delay and cancellation. Other reasons can include congested traffic in Kathmandu Airport, unmanaged runway, topographical difficulties, etc., which can cause flight delays/cancellations.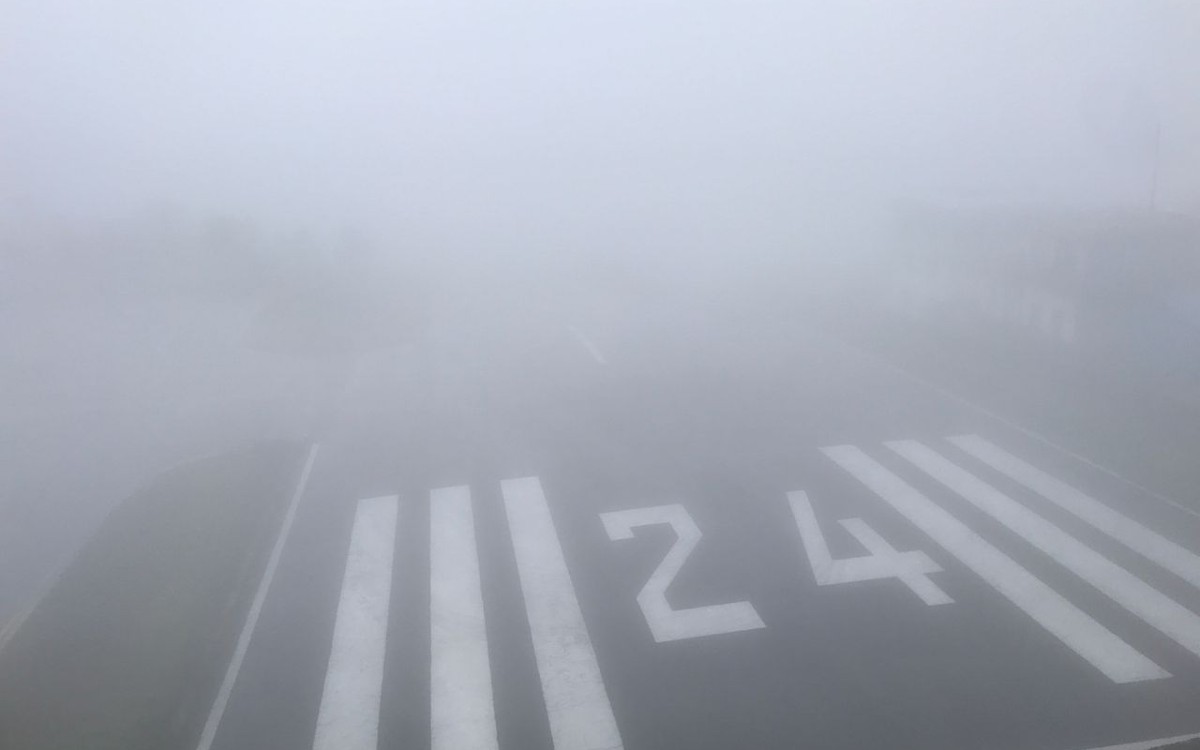 Therefore, if you are trekking in the Everest region, it is highly recommended to include a few extra days (minimum of one or two days), so that you don't miss your scheduled international flight in case of flight delay/cancellation.
Helicopter Option to Lukla
If your regular flight between Kathmandu and Lukla gets canceled, we can help you charter a private helicopter to ensure you are on schedule for your trip and catch your international flight. The helicopter can easily operate in visibility as low as 4,900 feet unlike aircraft such as Twin Otter and Dornier, which need the visibility of 16,400 or more feet.
A booked private helicopter can be arranged for an additional expense of USD 2,500 for one way separated from the flight expense between Kathmandu and Lukla. Similarly, the helicopter charter from Manthali to Lukla costs an extra USD 1800 for a one-way flight.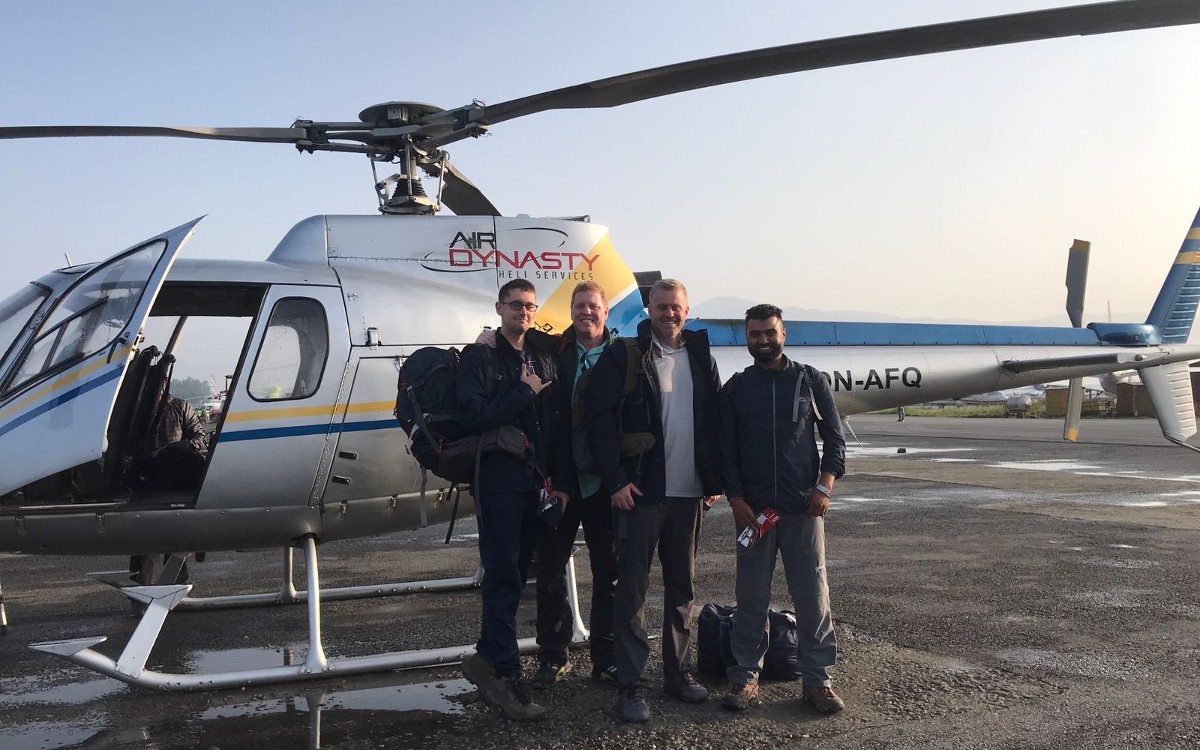 The seat limit is five. You can potentially share the cost with fellow passengers. Sometimes, if you are lucky, the cost can be reduced by finding passengers to share in the cost both ways. We can give more information at the time of booking.
We recommend you have travel insurance that covers adventure activities including unfavorable circumstances such as weather delays, flight delays/cancellations, accidents, helicopter evacuation, etc. In this case, we can help you with the necessary documentation for your insurance claim.