Nepal is one of the most widely admired country for its natural resources. Trekkers and travel enthusiasts flood it almost all year round. Whether it be for the admiration of its mountains or the awesome feeling of being with people and places of cultural and religious diversity, Nepal tops the chart!
Nepal is a relatively small country. It is smaller than Washington DC. You might be thinking:
Wait!!
What??
Smaller than Washington? Will I get to see anything substantial??
The answer is a very big YES!!
Not only that you can see a country gloriously filled with mountains, you can see it in all its variety of forms.
One of the biggest misconceptions is that Nepal is like a playing field surrounded by mountains on all sides, you couldn't be more wrong.
I'll guide you through what to see and what to expect out of this beautiful country and the things that you can do to have a wonderful time.
Here we go!
Trekking in the Mountains
You might have seen various pictures of the mountains of Nepal. They are even more beautiful live. No one can do justice to the majesty of the hills by describing them in a few words. You have to be here to be wowed by it.
Nonetheless, here's where they are:
Everest
The Everest has captured everyone's imagination. Lying in the Eastern part of Nepal, it is splendid and accessible to all. You can either trek or have its views on a Heli. If you are planning to trek in the Everest region, you might want to ask yourself," Is EBC trek difficult?" You wouldn't want to miss trekking around the greatest mountain in the world, would you?
Annapurna
The second most famous trekking route in Nepal, trekking in the Annapurna region, is accessible from Pokhara. You can choose to go there and witness the mountain views for as many days as you wish to.
You can go there for a week, for two weeks, for three weeks and also for a month. But you'll not want to come back once you go there. That is for sure!!
Kanchenjunga
This is a trekking place, famous for being one, which requires enormous strength. It takes about a month to trek and scale.
This will go to the Kanchenjunga Base Camp, Yalung Ri Base Camp as well as cross the Migrin La Pass if you complete the Kanchenjunga Base Camp Trek.
Gearing Up for Trekking
You'll need to start thinking about backpacking pretty seriously if you want to go to the Nepalese mountains. After all, you have to include a lot of items for treks such as EBC or ABC which might last about 2-3 weeks. And if you come here during the winter season, you won't be able to keep the cold away in these regions without a good down jacket.
Charging options might also not be available easily in these mountains. Charging your devices in the Everest region can cost up to 3US$ per hour. And with a traffic of trekkers, your chances for charging might be slim. So get out there and get a backpack charger.
Trekking poles, sleeping bags, water resistant trousers, multi-layered clothing, sunscreen, gloves, scarves and basic first aid will be things that you will need to bring with you.
Trekking Preparation
Shoes are of utmost importance when it comes to trekking in the mountainous parts of Nepal. You will spend a couple of weeks trekking in areas like Everest Base Camp or the Annapurna Base Camp. This means, it will be difficult for you to complete these treks without adequate preparation. If you suffer from Plantar Fasciitis or other foot aches, you will need good running shoes to keep these problems at bay while preparing for your trek.
In addition, you should also have a good diet plan. Lack of proper hydration and proper diet are some of the biggest causes of altitude sickness. You will also need to strengthen your core and shoulder areas.
Sightseeing in the Hilly Regions
The Hilly region of Nepal comprises of beautiful cities and wonderful hills. The places here makes a good trekking as well as hiking sites.
Places to visit in the Hilly region of Nepal are:
Kathmandu
The great valley of Nepal. Filled with awesome people, great food and wonderful culture. Trekking around the hills in places like Nagarkot and Shivapuri National Park will give you a sight to behold. There are many sites in Kathmandu that are listed in the UNESCO World Heritage list. Missing them would be a pity.
Pokhara
The more you say about Pokhara, the less you feel you've said. The climate here is perfect. Traffic is mellow and therefore the air here is wonderful. The rain here makes the air even more joyous to breathe. Dark and mysterious caves, beautiful waterfalls and mesmerizing boating facilities make it a completely mystifying experience for tourists. You should visit Pokhara and have a wonderful time.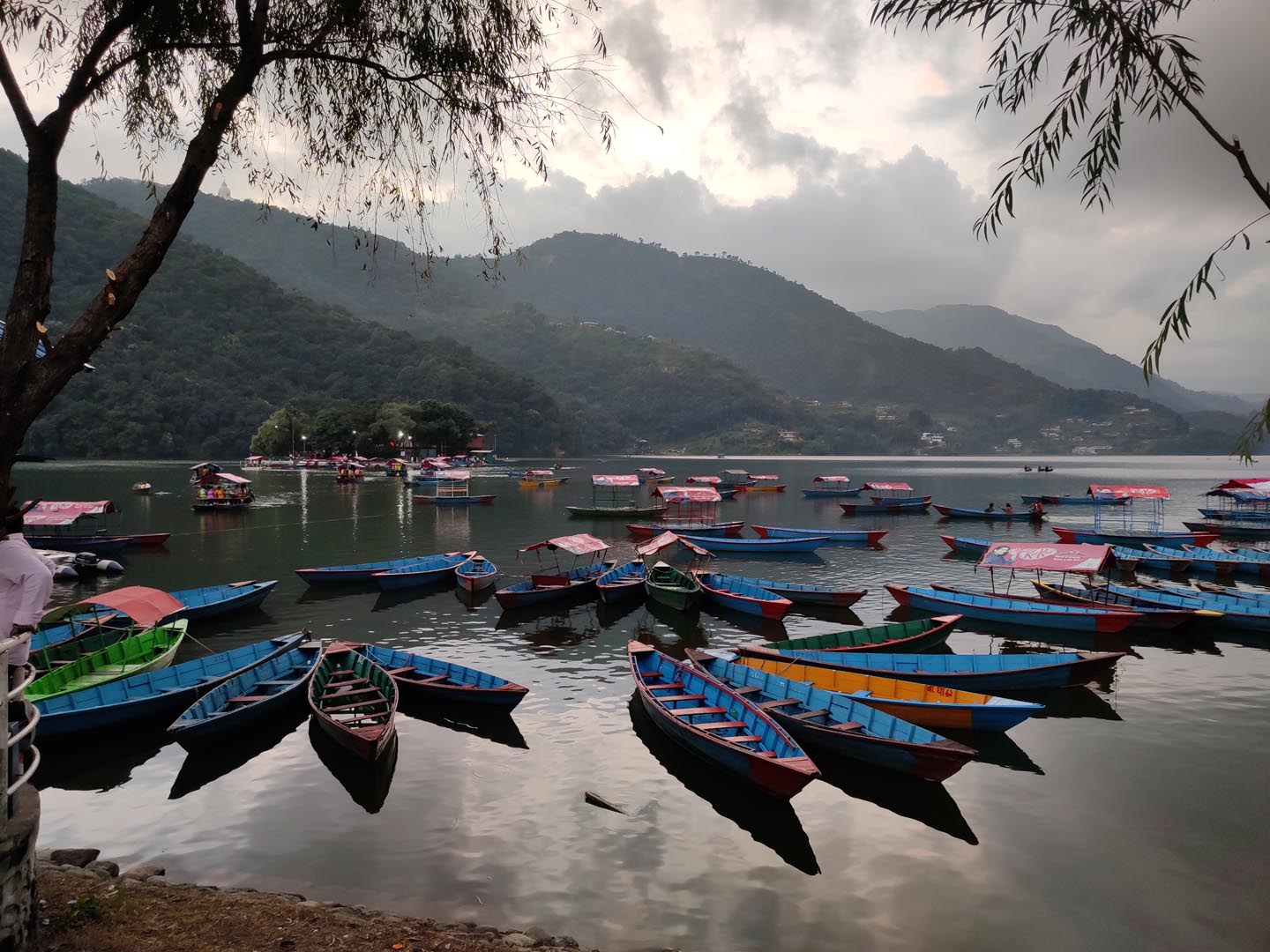 Gearing Up for Sightseeing
Summers are hot in the Hilly part of Nepal. A few sweatshirts and shorts will do the trick for you. Slippers will do if you want to just see the places.
Hiking in the outskirts of Kathmandu or Pokhara is a gentle, stress free experience. But you need to pack well for having a good hiking experience. If you choose an anti theft backpack to store your belongings, you will be safe from any petty theft that might occur. Note that Nepal is generally safe to travel but taking precautions always help.
Religious Tours
The geographical area at the bottom of Nepal is called the Terai region. It supports Nepal by providing much needed agricultural backup for the country. Despite not being a popular trekking destination for the travelers, it has beautiful cities to roam around.
Janakpur
Goddess Sita's birthplace Janakpur draws a lot of people from Hindu faith to its borders. People across Nepal and India are brought up with stories of the goddess Sita. Therefore Janakpur is a place close to the heart of Hindus.
Lumbini
Lord Buddha's birthplace Lumbini is a place that is perennially filled with tourists all year long. This place is accessible from Kathmandu easily and is historically significant. So thousands of Hindus, Buddhists and other enthusiasts come to visit this place.
Wildlife Safaris in Nepal
Chitwan Jungle Safari
Chitwan National Park is a site that has been making headlines for the conservation efforts to protect the population of Rhinos. You can have a safari tour here and enjoy the richness of animals and plants of this place.
In all of these places, you have other significant, but less renowned local shrines as well. You can visit and appreciate cultural and religious aspects of these places.
Bardia Jungle Safari
Bardia National Park is the second most popular place for jungle safari in Nepal. This National Park, although smaller than Chitwan National Park, is a thrilling ride nonetheless. The variety of flora and fauna found in this region, Bengal tiger, and one-horned rhinoceros that you'll get to see in this region is bound to make this trek memorable.
Gearing Up for Jungle Safari
You won't require any special clothing to visit these areas. You can get around it in the summers with a handful of T-shirts and shorts. Of course, you need your camera, chargers and other gadgets to document the places that you go to. A spacious backpack will be useful to carry all kinds of gears and gadgets while traveling.
The terrain here is flat. You can walk with your slippers on in the summers. But you need to protect yourself from cold in the winters with a good pair of running/ walking shoes.
Delicious Food
Food all over Nepal is pretty much the same. One thing is for certain that the taste might differ due to climatic conditions.
Food also tastes a lot better after trekking since you drain all your energy while roaming.
These are the food items you can expect to find everywhere:
Dal Bhat
The food that gets Nepalese going. It is what Nepalese eat as their most preferred food. You get a bowl of rice, a bowl of pulses, a bowl of veggies as well as spices depending upon your taste. It provides full energy that a body requires.
MoMo
Momo's are dumplings. The dough is stuffed with vegetables for vegetarians and variety of meat depending upon what kind of meat you love. You can have the stuffing of chicken, goat, pig or buffalo meat. A bowl of pickle to go along with this is what you'll never forget.
Tea and Coffee
Nepalese tea is a taste to behold. The Eastern part of this country is home to some of the most famous and well-exported tea. You should certainly try it out. It comes in various guises too- herbal tea, black tea, milk tea, ginger tea just to name a few.
Nepal is also home to varieties of organic coffee. Most coffee houses here serve great coffee that will make you go 'Yum'.
Cycling and Mountain Biking
Apart from trekking and sightseeing, you can also explore places of this country in bikes. Many places in Nepal can be explored by cycling. Various places in Kathmandu are accessible on a bicycle. It is definitely worth a try.
If you are looking for something adventurous, you can also opt for the Annapurna Circuit Biking or Upper Mustang Biking tour.
Other Sports
There are also other adventure sports in Nepal that you can be a part of. One of the obvious is rafting in the river Trishuli. Bungee jumping is another sports that will pump your adrenaline. Paragliding as well as a jungle safari are other sports that a thrill seeker can enjoy.
Conclusion
With such great culture, great food and great places to see, I see no reason why you shouldn't pay a visit to this beautiful country. There'll be loads to see, loads of wonderful people to get to know and many cultures to learn from.
The food, the climate, the hospitality as well as the tourism sector is one of its kind. There has always been good reasons to come here. And there will always be!!!
If you want to visit Nepal for trekking, sports, sightseeing or other trips, do not hesitate to contact us.