Stepping into the Everest region is the dream of thousands of people around the globe. Giving every ounce of effort for a worthy dream, meet our youngest Acer Gus Man. Despite his young age, Gus proved to the world that any goal can be achieved with enough passion and determination.
Gus Man is a 7-year-old holding dual citizenship of Thailand and Australia.  Being raised in the shadow of an adventurous family, he achieved a very remarkable feat. Gus Man became the first child of both nationalities to reach Everest Base Camp (5,364 meters) at the age of 7.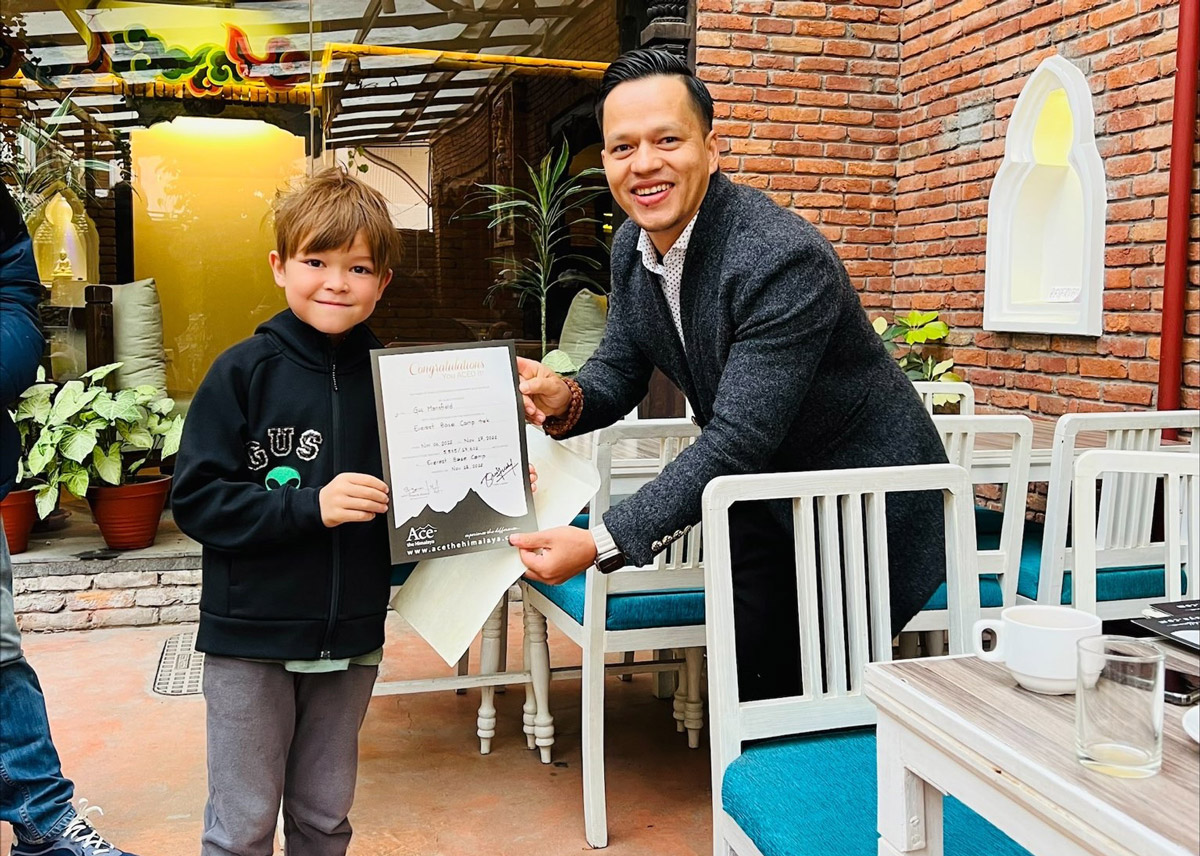 Gus's father, Kevin, is a passionate adventure lover who's been friends with Ace for over two decades. He has a very special relationship with our founder, Prem Khatry. Kevin's love for mountains and his relationship with Ace has grown stronger over the years.
While talking or thinking about trekkers we think of experienced adventure lovers with great physical health. Gus proved to the world that age is not a barrier to achieving big goals. His first incredible trekking in Nepal serves as an inspiration to anyone wanting to pursue their dreams.
Like every fellow traveler, Gus faced all sorts of challenges during the journey. He trekked through the most rugged and dangerous terrains that can fill hearts with admiration and hope. He showed us the importance of never giving up and that our dreams can come true if we are willing to stay focused on our goals.
Besides everything, Gus's favorite memory on the trail was when he danced with the locals on the trails. As he moved to the rhythms, everyone around him including the locals and fellow travelers was quite impressed. The laughter and joy of the moment stayed with him and his family forever.
Therefore, Gus Man story gives a clear message of the importance of setting goals and staying focused on the goals. Additionally, he's living proof that we can achieve great things with the willpower to reach the peak.