Hello readers from all around the world! Do you know Nepal is the most naturally diverse country all around the world?
Welcome to the exclusive blog site of Ace the Himalaya newly updated website. We have proudly served more than 2,000 trekking groups in past six years of our existence. 'Himalaya' is attached to our name. But we are not biased towards only the mountains.
We are, in fact, like any other Nepalese and most of the tourists visiting Nepal, ever all praises for the overall natural features that the country amazingly is blessed with. Nepal, having the total land area of 147,181 square kilometers, is situated between two large countries, China (to the north) and India (to east, west and south), in south Asia.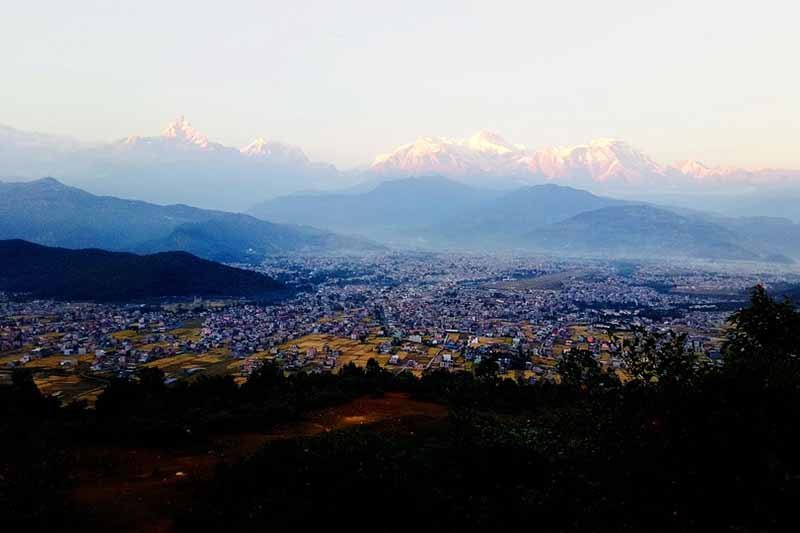 When we talk about natural beauty of Nepal, of course, we start with 'the country of the tallest Mount Everest', but all that takes over the entire discussion is this topic- natural and geographical diversity of Nepal. No? In fact, Nepal and diversity are like bones and flesh.
So folks, having been always thinking deeply of and admiring the natural/geographical diversity of Nepal, we thought there would seldom be any better topic than this to start off with. For many who have heard of Nepal but haven't yet got the privilege to step on its soil, the picture of Nepal they make on their mind would just be like this: (That's justifiable too because mountains are Nepal's pride)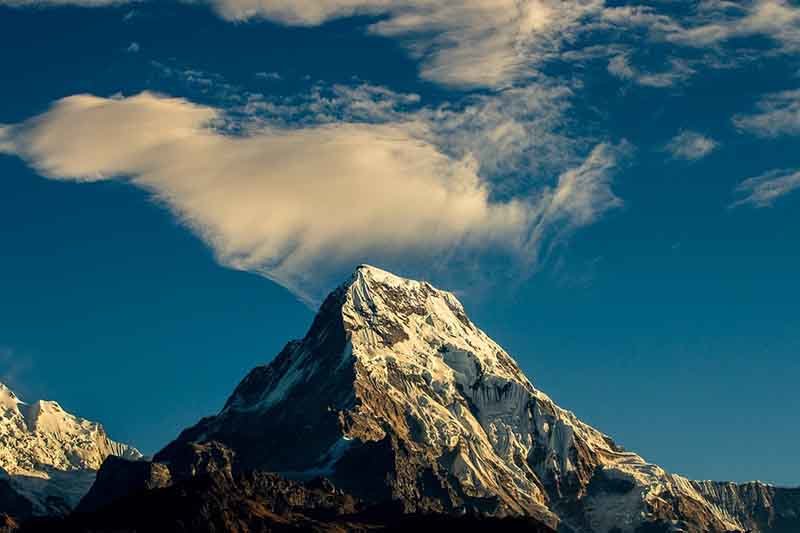 Wow! So much has been written already. We know that most of the readers of this blog certainly know Nepal's natural diversity so well and elaborating this subject matter would be some boring lecturer stuff to do. So, we have just modified our thoughts on this to some decent pictures. It is said that "a picture speaks a thousand words".
Thus, let the pictures speak! When people describe this country, it is not a mystery that one of the first few sentences will certainly refer that of Himalayan, Hilly and Terai regions. What is more interesting is that there is great difference between each of these regions from view points of topography, nature, scenic views, climate, vegetation, life styles of people and so on.
Now see, Nepal despite having total land area of just 147,181 square kilometers manages to possess three greatly altered geographical regions, contrariness of which, would measure the height to the moon, literally!
One thing that has always fascinated many people (including us) to the utmost is one of the strongest examples of Nepal's natural diversity: We're sure many of you have visited either or at least one among Daman and Hetauda.
Both places fall in the same district, Makawanpur (which is one of 75 units called 'districts') and are just some 40+ kms away. But the climate of Daman is mostly cold (with snowfall in winter) whereas Hetauda, in inner Terai region, is well known for its very hot climate especially in summer. (Not to mention the fact that Palung, which is near Daman, is a cool hilly village with moderate climate) Doesn't that make Nepal geographically very amazingly diverse???
These above mentioned 'evidences' (forgive us for using such a big word) seem like a drop in an ocean, if not, a river, when we analyze the natural diversity of Nepal. As diverse are the fun/adventure activities in which one can get involved in Nepal; some most popular being mountain climbing, expedition, jungle safari, elephant riding, trekking, hiking, rafting, bungee jumping, paragliding, mountain biking and the list doesn't want to end, after all it's Nepal Wait wait! We are not done yet.
Don't you wanna learn what Nepal Biodiversity Strategy has come up with? All Nepalese will want to dance after reading this (if it's your first time knowing these pieces of info.)
Nepal covers 0.1% of the earth's total land surface and is home to:
35 types of forest
3,808 glaciers and 1,466 glacial lakes
9.3% of the world's bird species
4.5 % of the world's mammal species
2.7% of the world's flowering plant species
1.6 % of the world's reptile species
1% of the world's fish species
Umm… ultra-interesting!!! Let's not expand this article more; nonetheless, we can't resist ourselves from proudly mentioning something here Socio-cultural diversity is as important and talked-about as the nation's natural/geographical diversity. Many castes, ethnic groups, a number of languages, customs & traditions all the more and above all, it's we people that rock! How? Of course, by falling divided but standing united as ever.
Pashupatinath stands as the most important Hindu temple for the followers of Lord Shiva, in the very city where Swoyambhunath is respected and visited by Buddhists and Hindus as well. Besides, people following Islam, Christianity, Kirant, Sikhism, etc. also dwell in this country with feelings of mutual cooperation, harmony, religious tolerance and 'Unity in Diversity'.
Thousands of tourists from all around the globe don't visit this diverseness land just so! Big national campaigns like Visit Nepal 1998 and the most recent one, Nepal Tourism Year 2011 haven't tasted the success of meeting their target without any cause! Let's try to let know of Nepal's diversity (both natural and socio-cultural) to as many people in the world as we can.
We don't need to be an ambassador or government official or tourism entrepreneur or a big name to do that. Whoa! It might have taken minutes for you to read all these. But you know what? We're very sorry for using so less photos and information. 'Less' yes, cause it is as if attempting to do the sea-diving by an inexpert swimmer by doing the way this topic 'Nepal's natural diversity' has been explained on this blog.
We are really much happy that you could stay for such a long time reading our words. We can't thank you enough for that! How everything has seemed to be flowing with all our emotions! You will understand this because you too love Nepal and if you're a Nepali, you too feel proud to be a Nepali, as much as we do. Until we bring you our next thing, it's ciao from Ace the Himalaya.
Ace the Himalaya, is a travel and trekking company based in Nepal.  Ace the Himalaya has meticulously created unique outdoor adventure journeys for you to explore the highlights of four enchanting, yet very different cultural wonderlands – Nepal, Bhutan, Tibet and India. From trekking, peak climbing and mountaineering to rafting, wildlife safari, cultural tours and other adventure activities,
Ace the Himalaya has an option for all kinds of outdoor lovers. We are proud to welcome Nepal to the world and take your journey beyond the ordinary! For more information, contact us.