Everest Base Camp is in the bucket list of many travelers all around the world. However, it is not an easy one. The difficult landscape, the large number of days to walk and the high altitudes make the trek to EBC a tough one but it's an incredible experience that rewards the trekkers with unforgettable memories, breathtaking mountain arena, new friends, stories to share with others and perhaps new perspectives on things and people.
While trekking to the Everest Base Camp, every trekker needs to be prepared not only physically but mentally as well. So, please don't worry as we have some tips to help you with your trek and improve your experience.
1. Be informed before arriving
Before you arrive here for the EBC trek, please be informed about the various aspects of your trek. It's always fruitful to have detailed knowledge about your trip. It helps you avoid many unpleasant surprises, be mentally prepared for the tougher parts of the trek and have enjoyable times in the Himalayas. You can read about your trip at the operator's website.
You can ask questions to your contact person, which can be a sales officer/manager, a company representative, a booking agent or even a guide you already are familiar with, and clear any confusion. You can also go online and look around at various travel forums and blogs that are mostly written from the perspective of a trekker like you.
2. Learn about weather before booking
Before you finalize your booking, you should learn about the weather conditions of Everest region and Nepal. The weather can be unpredictable and interfere with your trek plans but as a whole, they do follow a certain pattern and change as per seasons. You shouldn't book your EBC trek just because you see a free period in your calendar.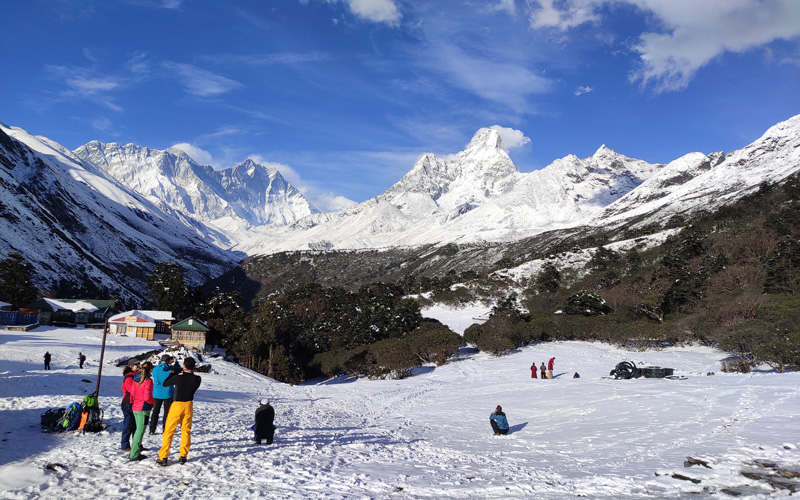 You can end up going to Everest in monsoon or deep winter. The EBC trek can be done year around but it's always recommended to do it in spring or autumn, which are the best times for this trek.
3. Train for the trek
Training is necessary for this trek that goes all the way up to 5,500 meters above the sea level in literally the roof of the world. You might have an impression that since it's walking, with no climbing using ropes, you can do it without physical preparation.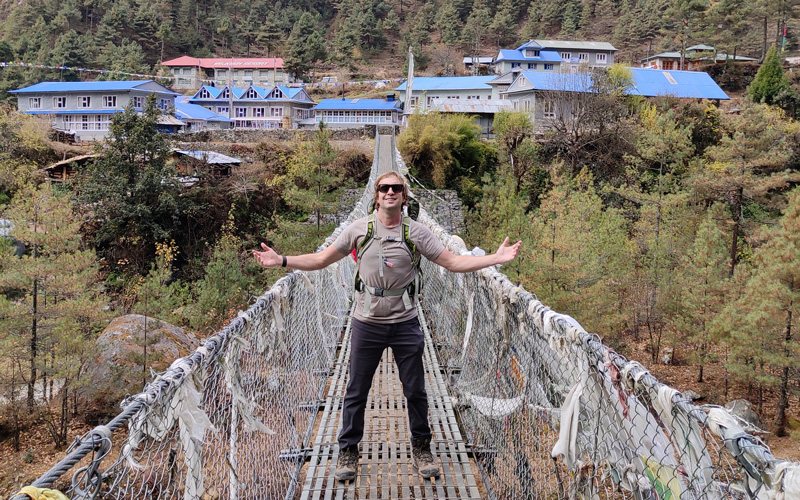 You might have seen news about a 70-year-old man or a 10-year-old kid reaching EBC and that might have given you a wrong idea. However, we always recommend you to train for this trek. It not only increases your trek success chances but also helps you enjoy the trek and the natural beauty of the Himalayan landscape.
However, we always recommend you to prepare mentally for this trek. For a good start, we suggest you hike uphill as well as downhill trails in your area. Rather than distance covered, focus on the trek duration; walking 5-6 hours is sufficient for beginners. For more challenging prospects, you can add weights while hiking by carrying backpacks, running treadmills, using a stair stepper etc. It not only increases your trek success chances but also helps you enjoy the trek and the natural beauty of the Himalayan landscape.
Instead of getting completely exhausted each day and staying in bed in the guesthouse all the time, it's always better to do a 6-hour walk and still have energy to explore, interact and create unforgettable memories, and that's what a good training can help you achieve.
4. Buy travel insurance
Travel insurance is absolutely necessary for an adventurous activity like EBC trek that goes to some remote places. It gives you a peace of mind that in case unfortunate events, small or large, were to happen, you could rely on your insurance to help you out.
You don't want to spend a large chunk of your savings for misfortunes and accidents that can happen in the mountains. Helicopter rescue and evacuation coverage is one of the most important things and please make sure your insurance plan has it.
5. Read the travel documents
The travel documents here mean terms & conditions, booking form, trip agreement form, trip webpages, trip preparation/pre-arrival docs and all the emails you exchange with your trek operator, or any individual or company that sits in the middle. Reading through these documents and understanding the details will help you immensely throughout the trek.
You will know what things are included in your trek package, what you can do in case the trek can't move forward, what the cancellation & refund policies are, what your rights are as a client and so on. Being in a trek, without quick access to accurate information, you can end up taking bad decisions that can lead to frustrating trekking experiences.
6. Choose the window seat
The domestic flights between Kathmandu and Lukla use a ticket system but there is no assigned seat. You can sit at any empty seats. So, when you climb aboard the plane, go for the window seat. The views of villages, valleys, terraced farm fields, foothills and the Himalayan Mountains are stunning.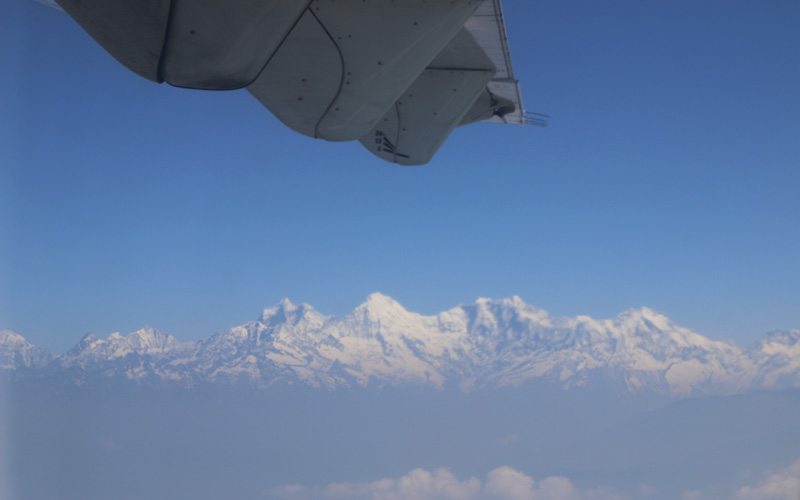 Watching the mountains from the sky adds to your exhilarating Everest trekking experience.
7. Carry cash, not cards
It's no problem for you to carry and use your credit/debit cards in the Kathmandu city. Almost all shops, restaurants and offices in the tourist hub Thamel accept cards. However, up in the mountains, please carry cash for purchases.
The cards are generally not accepted in almost all overnight stops. You can withdraw cash in Kathmandu before starting the trek. You can exchange your dollars or any currency you have into Nepali rupees easily in Kathmandu. USD is acceptable at a few places along the EBC trail but you might not get favorable exchange rates like in the city.
8. Stay hydrated
Drinking water is not only important to the functioning of your body and giving you energy but also aids in getting acclimatized to the thinning of air in high altitudes. Therefore, even if you don't feel like drinking in the cold temperatures of the Himalayas, staying hydrated is always recommended and it's something you should take it seriously.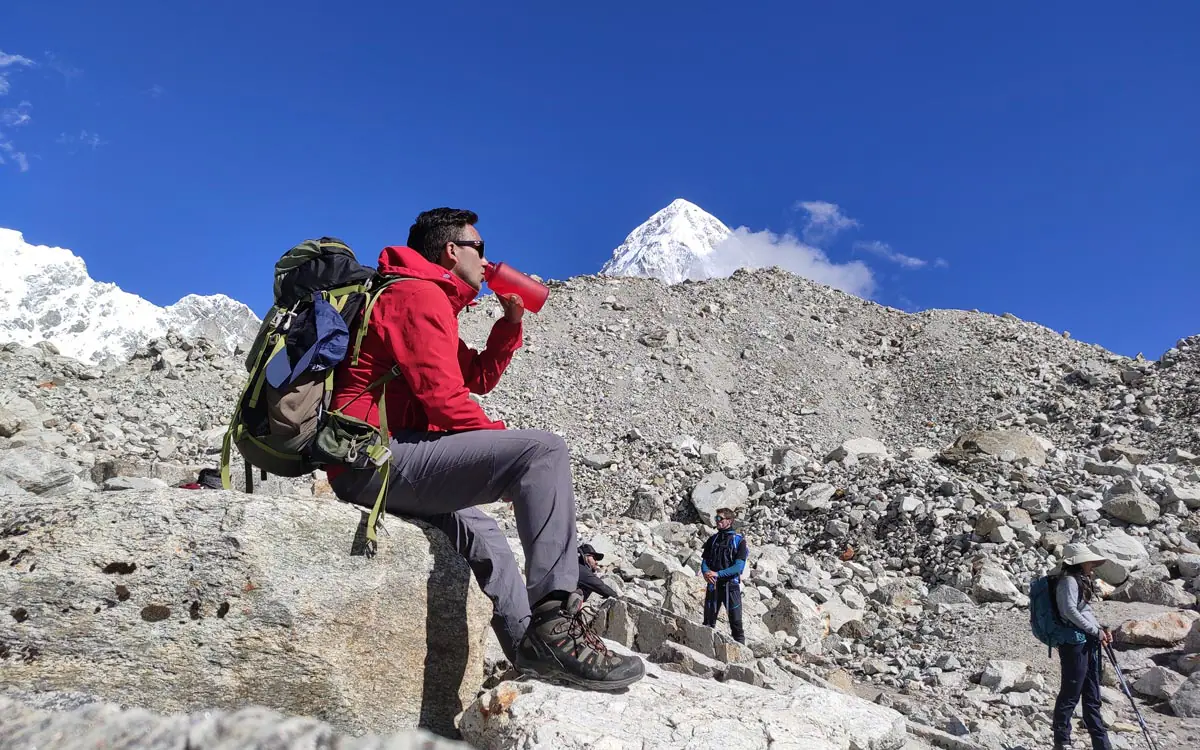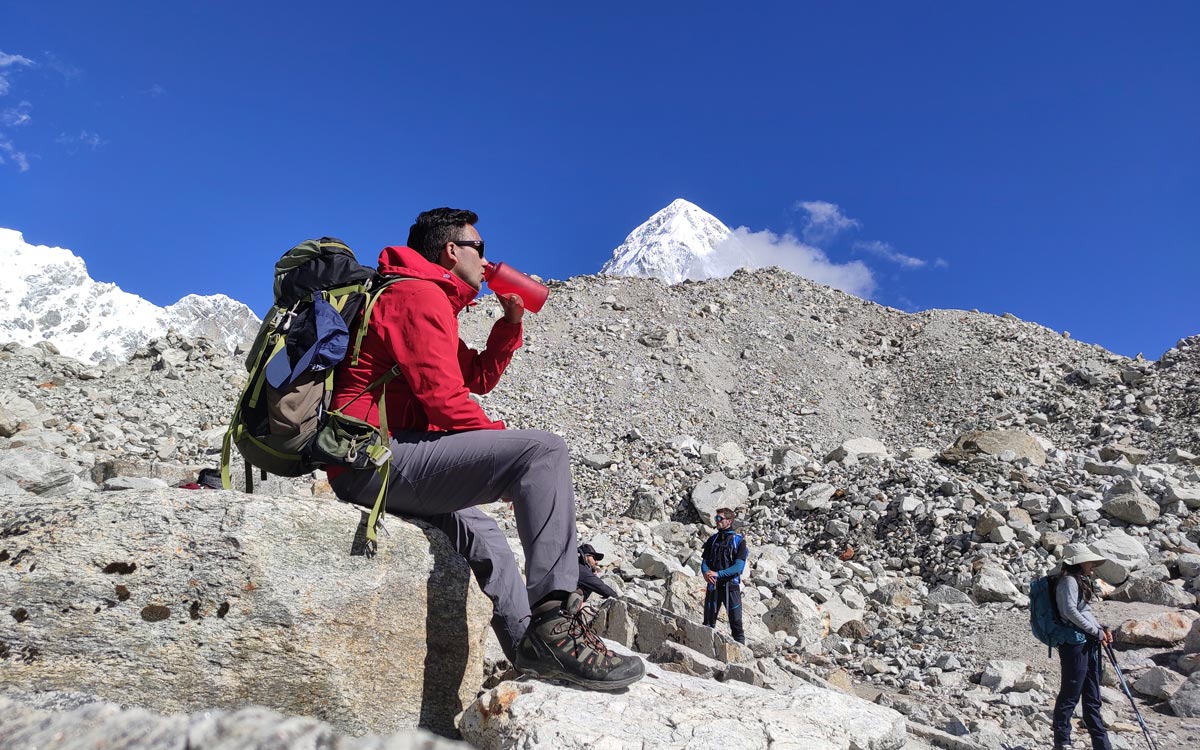 The recommended limit is to drink at least 3 liters of water per day. You can carry a reusable bottle and refill it along the way using bottled mineral water or the taps on the trail and the guesthouses. The latter is cheaper and environment friendly but you will have to bring your own water filters.
9. Trek at a slow and steady pace
Don't trek fast because you can. Your standard EBC trek itinerary is designed considering the slow and steady pace. Going fast will exhaust you even if you are physically fit and can cause a burnout.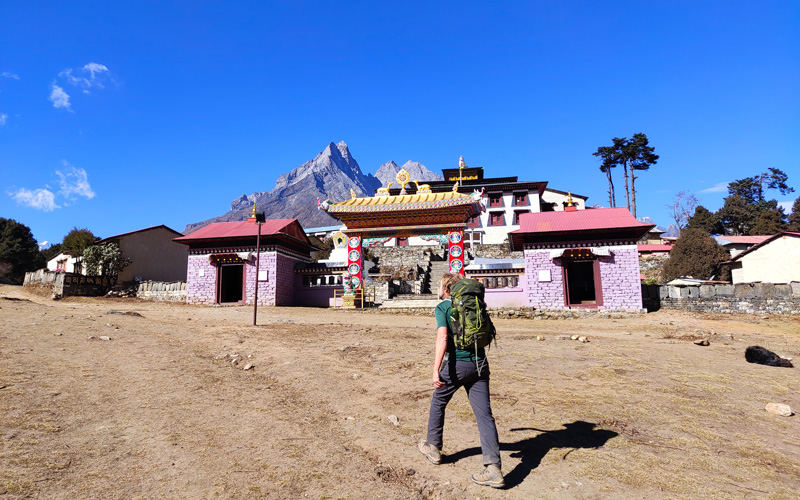 So, maintain a slow speed but keep it steady, take multiple rest breaks and you will reach the day's destination in time, and in this mode, you will eventually reach the main destination Everest Base Camp. Going up the mountains in a gradual pace is also important to your acclimatization.
10. Eat even if you don't want to
Eating is important. It shouldn't have to be stated. But many trekkers try to avoid eating, especially in the highest trekking villages, because they don't like the choices of food available or the food isn't cooked like they usually eat, and they assume that they can get by with packaged snacks and tea & coffee.
However, it doesn't do good to think like this. So, eat the food, the hot hard meals, at least twice a day because the trek is challenging and you need the strength to go to the high altitudes and return back to Kathmandu.
11. Freely communicate with your guide
Your guide is there to help you, to coordinate between you and local guesthouses, park officials, the head office in Kathmandu and so on, and to enrich your trekking experience. They are there to follow the predetermined itinerary and keep you safe. Therefore, it is very important for you to maintain a good level of communication with your guide.
As most of the trekking guides and porters are the locals, having a determined guide will be a much help, especially if you need some motivation during the trek. They might give you a good push mentally to never give up the trek when you find it difficult or maybe provide more insight about the places. Moreover, they can handle unexpected situations well as they are more experienced on the trails.
If there is a doubt, ask them. If you think a certain group decision isn't okay with you, speak up. If you are having a physical problem, let them know. Talking freely with your guide is a key to a great time in the mountains and brings a peace of mind to you.
12. Have acclimatization days in the itinerary
The standard EBC trek itinerary has two built-in acclimatization and rest days. As the name suggests, they help you get acclimatized to the thin air of high altitudes. However, oftentimes the trekkers try to remove them from the itinerary to make their trip shorter.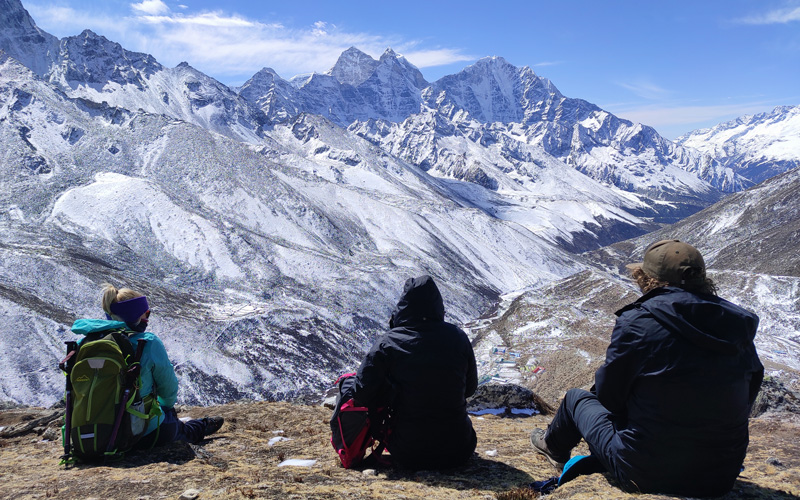 This isn't recommended and can be harmful to your body. You can develop a serious case of altitude mountain sickness before you even reach EBC.
So, if your trip itinerary does have two days for acclimatization stops (even one day is acceptable too), follow that. If there is none, please ask your operator to add. Two is usually enough but if you feel like you want to include more acclimatization days, you can customize your trek.
13. Don't hesitate to take the AMS medicine
Altitude mountain sickness (AMS) is something the majority of people suffer at high altitudes, usually above 4,000 meters. Having a mild case of AMS is nothing to worry about, but if it starts to get worse, you should take AMS medicine such as Diamox.
Therefore, when you talk to your guide about your AMS, don't hesitate to take the medicine that can make you better and stay at high altitudes to complete your trek. Some trekkers start to take Diamox from Kathmandu (1,400 m) or Lukla (2,804 m) but that isn't usually necessary.
14. Bring bath wipes
Bathing isn't exactly easy during the EBC trek. You can get hot bathroom shower in lower villages like Lukla and Namche Bazaar. However, in higher villages, using hot water from bucket or drum is the only way and the temperature is a lot lower too.
Therefore, the best thing to do is bring bath wipes that you can use after you reach the day's destination or at the end of a day.
15. Buy gears here
You don't have to buy all your trekking gears at your home country. You can buy all the gears you need here in Nepal at reasonable prices and travel light without paying extra luggage charges. If you want to go for the cheapest option to use once and give it away, you can do that here.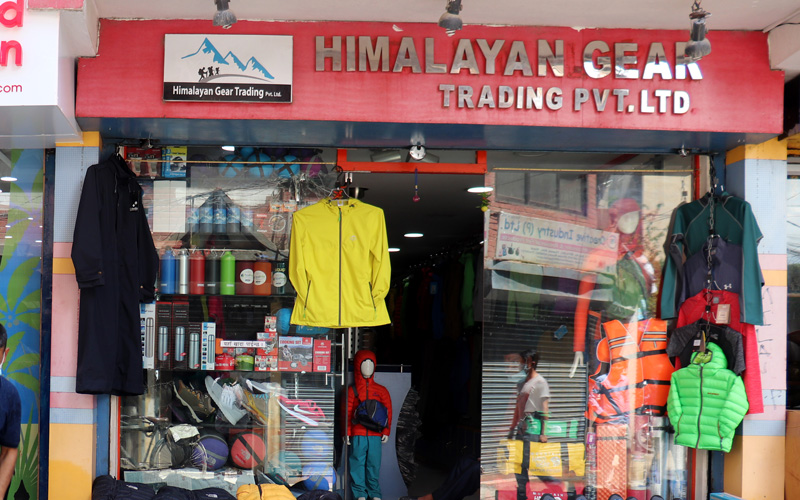 If you want high quality gears, you can do that too. You can get all kinds of gears of all levels of quality at good prices.
16. Avoid meat
Everest is a Buddhist region, so they don't cut the animals up there for meat consumption. Whatever meat is available is all brought from the lower regions. Since the storage system isn't as advanced as in cities or your country, avoid meat for the duration of the trek. It is mostly not in good condition.
You can get food poison and that can interfere with your trek and prevent you from reaching EBC. Go vegetarian up in the mountains and when you return back to Kathmandu, eat meat as much as you want (if you aren't an actual vegetarian).
17. Expect the unexpected
Every part of the trek can't be controlled and organized as per your requirements. No one can do that. There are so many things that are beyond the control of anybody and hard to foresee before they happen. The trek like this in high-altitude remote region will always going to have surprises.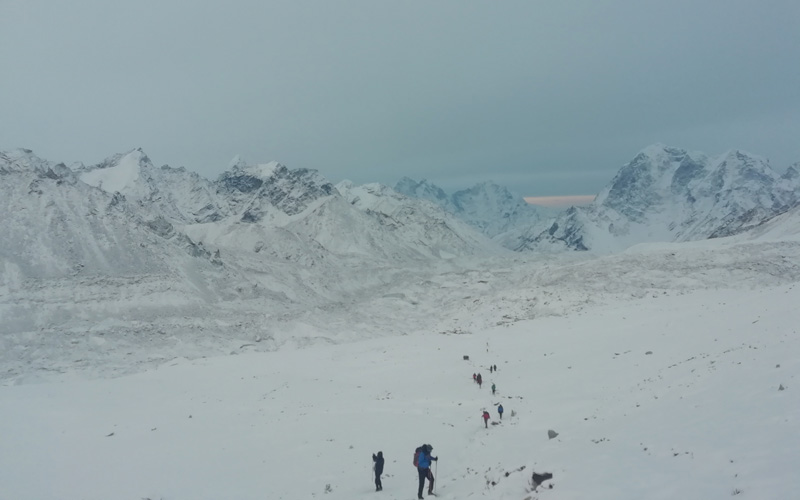 Therefore, the best thing to do so that they don't frustrate you is to expect the unexpected and when they arise, deal with them bravely with your guide and trek operator. Both the operator and the guide want best for you, so it's always better to cooperate with them when sudden changes happen.
18. Inform the guide if you plan to explore solo
Not everyone wants to do group activities all the time. You might want to explore an area or go to a nearby point on your own or with your small group. You can do that. However, when you do it, always inform your guide where you are going.
They can give you accurate information about the place and recommend the do's and the don'ts. If something unexpected happens, the guides will always know where to look for you.
19. Drink alcohol only at the end of or after the trek
It's always better not to drink alcohol when doing a serious activity like high-altitude trekking. Being in your senses and not in control of alcohol, even at night when you won't be walking, is a sound decision. However, it's not as if alcohol is prohibited.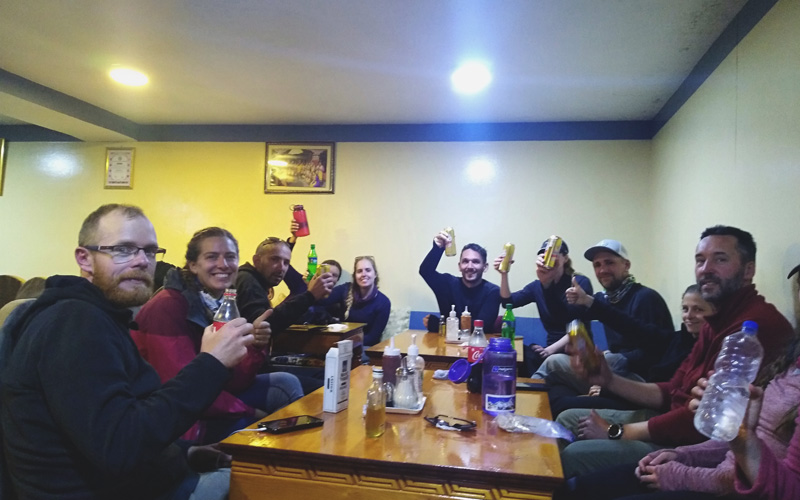 You can drink when you celebrate the end of your trek and it's always at Lukla, the last point in your trek. Alternatively, you can start drinking once you are back in Kathmandu. We have seen clients take a can of beer with them to EBC and drink it when they reach the base camp to celebrate the success. That's a good idea and you can do it.
20. Use a porter guide for your trek
Using a porter for EBC trek is always suggested. They are usually included in your trek packages and you share a porter with another group member. One porter for two clients is the general policy of almost all trekking agencies.
Trekking to EBC carrying all your stuff on your own is something you shouldn't do, even if you think you are strong enough. The trails are hard, you will gain many altitudes and the thin air will wear you out.
21. Get yourself vaccinated
Nepal hasn't made any vaccine mandatory for the travelers to the country. However, vaccines are recommended against some diseases such as Hepatitis A, Malaria, Typhoid, Meningitis, Rabies, etc. You can always find a full list in your country's embassy website.
For peace of mind, it's better to be vaccinated. In addition, today Covid-19 has ravaged the world. Thankfully, the vaccines are available. Nepal hasn't made the Covid-19 vaccine mandatory for travelers yet but there is always a possibility of it being required to enter Nepal in the future.
22. Keep extra days after the trek
Never travel in a tight itinerary with no breathing space. In addition, for EBC trek, where you have to take a domestic flight twice and with delays & cancellations involved, it's recommended to keep a few extra days after the trek.
These additional days are super helpful in case there is flight cancellation and you can't start the trek on the day you are supposed to or return from Lukla on time. These extra days will ensure you don't miss your international flights, which are more important and costly.
23. Respect local cultures
Always respect the local cultures of the place you are visiting. In Nepal, you will see Hindus, Buddhists, people of smaller religions, people from different ethnic groups, all living side by side, especially in Kathmandu.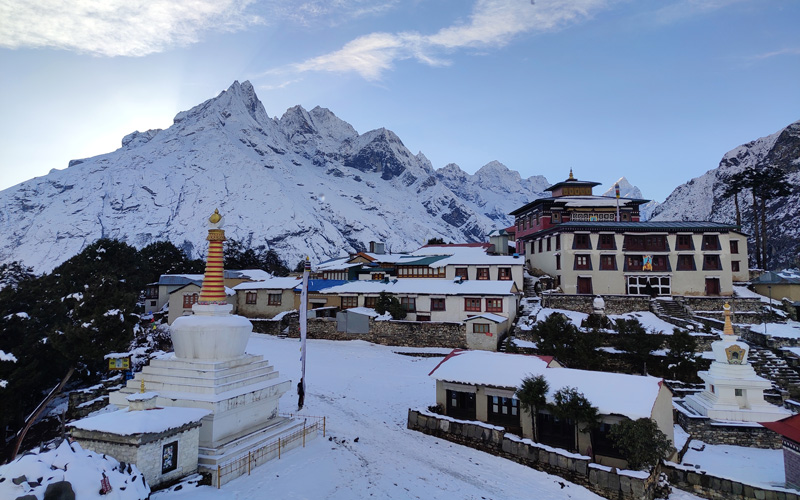 Everest region is mostly Buddhist Sherpas. Respect their local customs, traditions, and rules and try not to intentionally pick up controversial and forbidden topics. Be civil and appreciate the differences.
24. Book an inclusive EBC trek package
It's too much of hassle and efforts to organize the whole EBC trek on your own with the help of a guide. You will have to arrange from meals to accommodation to transportation to permits yourself. Your single freelance guide can't do everything all at once.
So, the best thing to do is buy an inclusive package. When you do so, you just show up, go through formalities and start the trek. Your meals, accommodation, flights, permits, etc. all will be handled by the trek operator company and their guide. You won't have to carry large amount of cash with you because many things will be included in your package.
The old existing relationships of the operator company with their suppliers will also ensure your trek mostly proceeds without hiccups and you aren't left behind.
25. Book with a proven company
You will find tons of trek & travel companies to book your EBC trek with. But, why go with inexperienced companies or the agencies with poor track records? To have your trek properly organized and have pleasantly unforgettable times while trekking, book with a proven company.
They know what to do and have experience & expertise to put together an amazing trek for you. You can check their website, social media profiles, TripAdvisor & Trustpilot client reviews, and talk with them to see if they are worth the booking or not.
Ace the Himalaya is a travel and trekking company based in Nepal.  Ace the Himalaya has meticulously created unique outdoor adventure journeys for you to explore the highlights of four enchanting, yet very different cultural wonderlands – Nepal, Bhutan, Tibet and India. From trekking, peak climbing and mountaineering to rafting, wildlife safari, cultural tours and other adventure activities, Ace the Himalaya has an option for all kinds of outdoor lovers.
We are proud to display the beauty of Nepal to the world and take your journey beyond the ordinary! For more information, contact us.