Explore other treks in Everest region besides the famous Everest Base Camp trek. Whether you have already accomplished the EBC trek and are looking for other trekking experiences around the Everest region, or simply want to explore more of the world's top, we have got some amazing list of other treks in Everest region for you to explore.
Khumbu region in Nepal is one of the most popular trekking destinations in the world. It is also popularly known as the Everest region. It houses Everest along with some other famous mountain peaks like Lhotse, Amadablam, Cho Oyu, Makalu to name a few. The Himalaya offers a wide variety of other treks in Everest region allowing you to experience high altitude trekking with surreal mountain views up close.
Gokyo Lake trek
Pikey Peak Trek
3 Passes Trek
Amadablam Base Camp Trek
Gokyo Lake Trek
Gokyo Lake trek is one of the major attractions in Khumbu region apart from Everest Base Camp that takes you to the high altitudes with the astonishing view of pristine blue green lakes of Gokyo.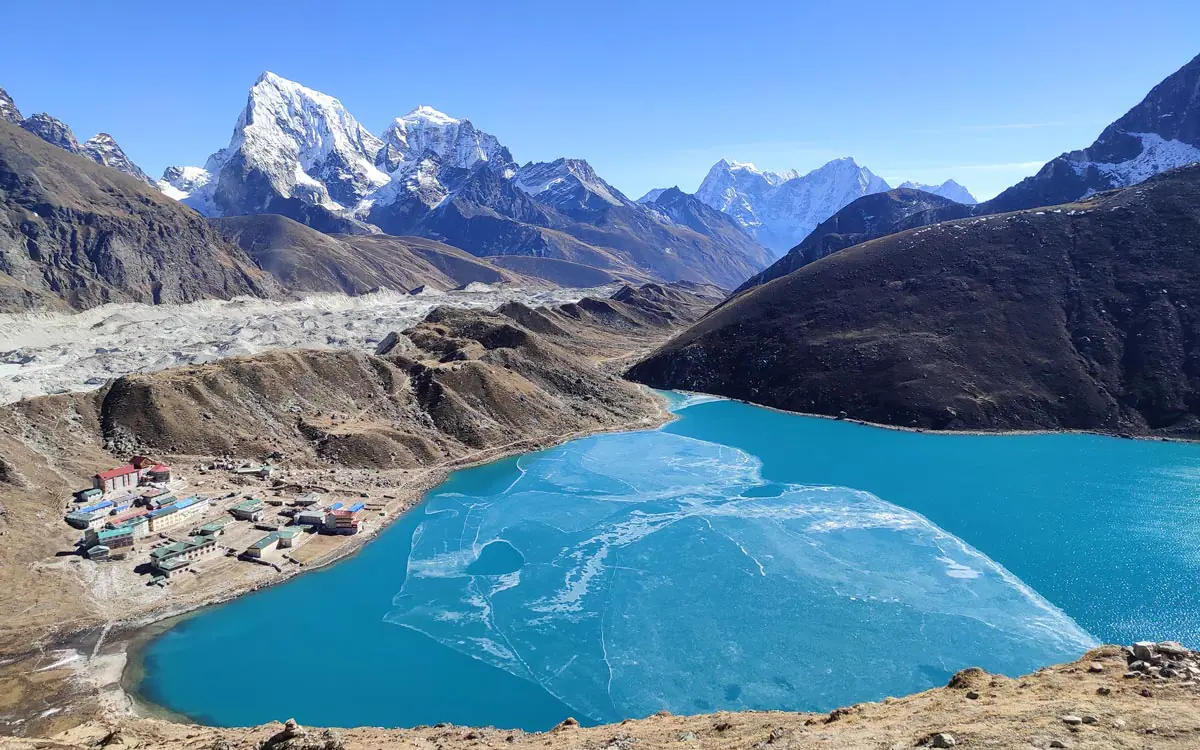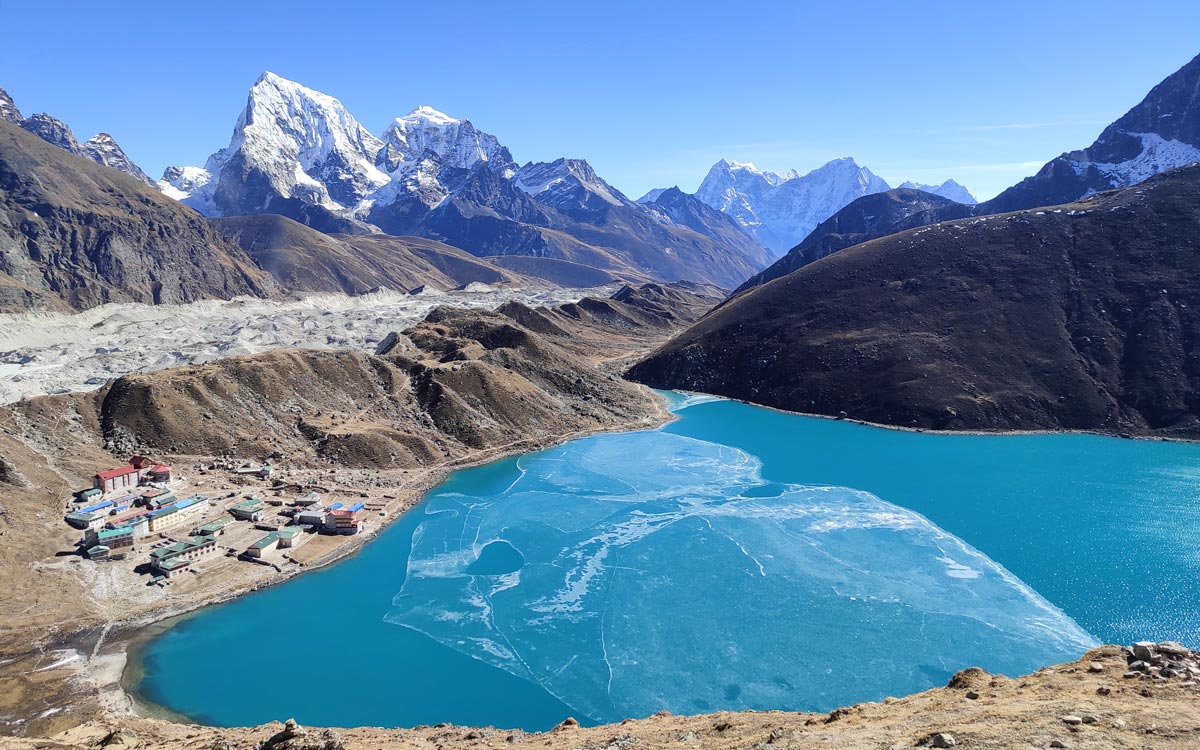 The trek offers magnificent views of the mountain peaks and the Ngozumpa Glacier– the largest in Nepal's Himalayas. This trek rewards you with the soaring views of the most popular mountains in Nepal, at an altitude of 8,000 m such as Cho Oyu, Everest, Lhotse and Makalu which are clearly visible from Gokyo Ri above Gokyo Lake.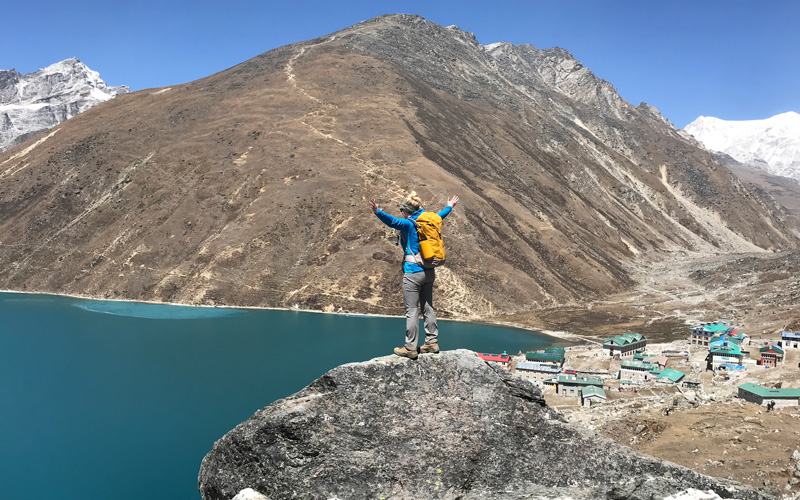 The trails that climb steeply out of Namche leads you to beautiful village settlements like Dole, Phortse Thanga, Machhermo, until you reach one of the highest altitude village settlement of Gokyo at around 4750m.
Pikey Peak Trek
Pikey Peak follows the trail along the lower Everest region, southwest of Lukla. It is one of the less discovered and short trekking destinations in the Khumbu region of Nepal. Pikey Peak is a hidden gem that offers a magnificent view of some of Nepal's eight thousanders from one place.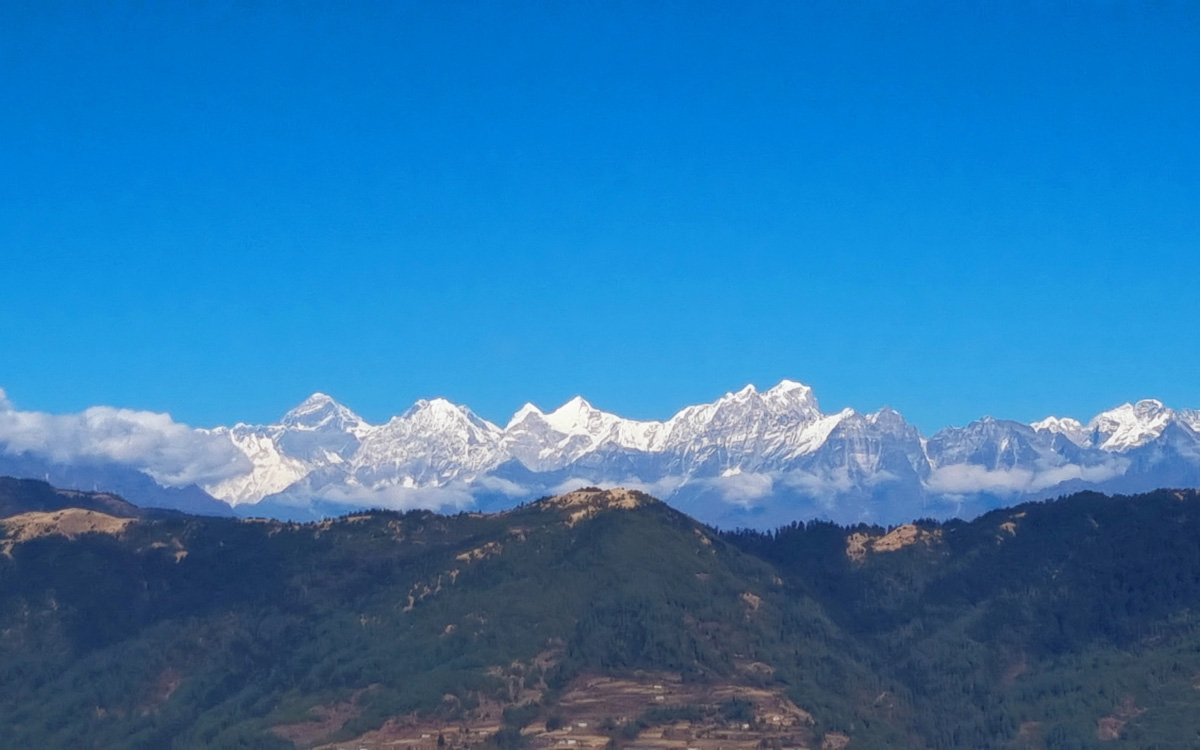 The panoramic view of mountains from Pikey Peak (4,065m) offers a spectacular view of the Himalayas. One that you might often miss while trekking at the base of the mountain peaks. Sir Edmund Hillary claims Pikey Peak to be one of the best viewpoints to gaze at Everest. It is hard to deny as the sunrise view from Pikey Peak is a sight to behold.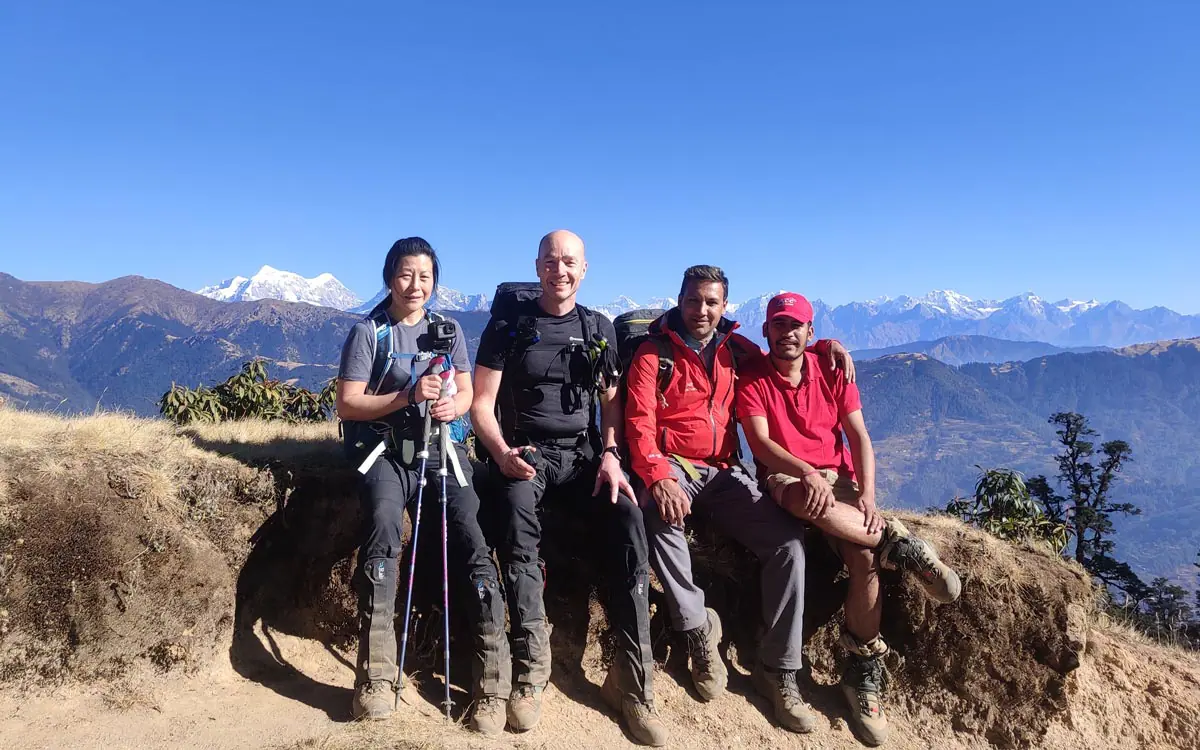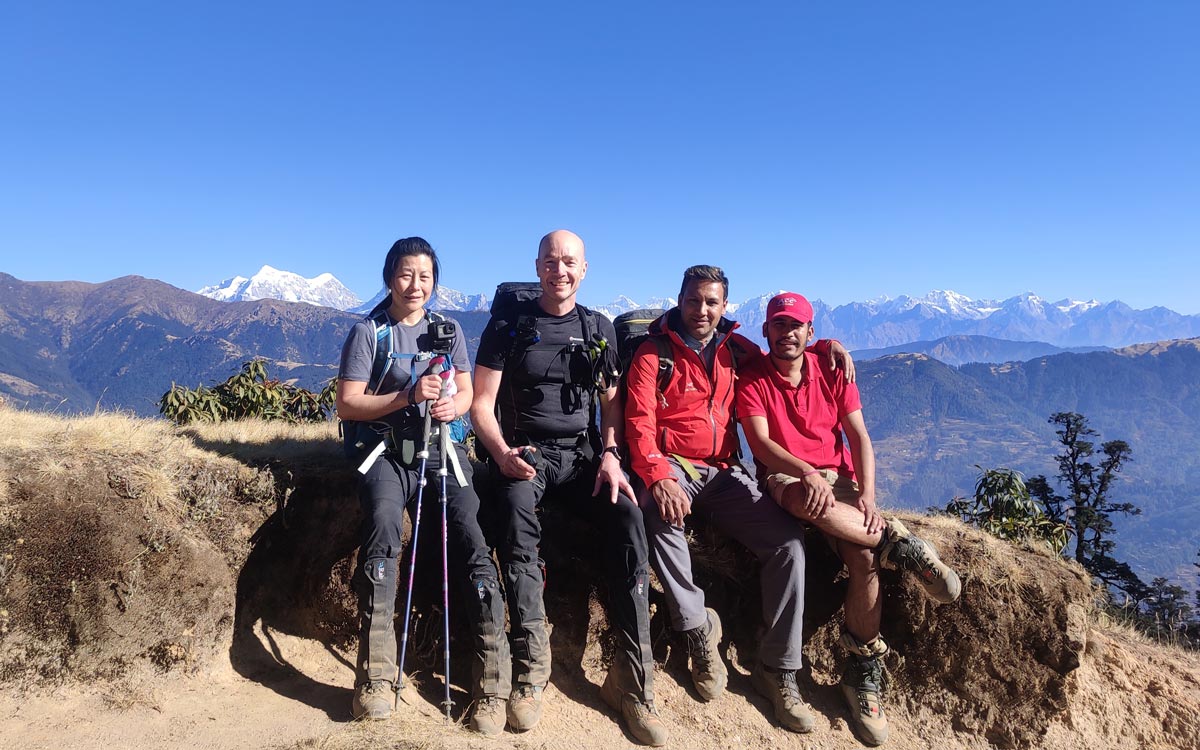 In this trek, you will see a wonderful cross section of Nepal while hiking through forests of oak, birch, rhododendron, and bamboo. The villages are surrounded by terraced fields. You are in for a cultural treat as this region is predominant of Tamang and Sherpa people.
You shall be welcomed and accommodated by the locals in Tea houses and lodges as well as homestays throughout the trek.
3 Passes Trek
You would probably want to look forward to this trek if you have already done Everest Base Camp trek and are looking for a bigger better challenge. If you got the time and stamina, the formidable Three Passes trek is by far the most exciting. It is also the most rewarding and challenging trek in the Khumbu region.
This trek gives the best opportunity to trek along the three beautiful passes situated at high elevation in the Everest Region namely Kongma La (5,535m), Cho La (5,420m) and the Renjo La (5,360m).
Everest High Passes Trek presents an exceptional adventure package that lets you witness the Himalayan range. This includes Gokyo lakes, Everest base camp, Kala Pattar and Gokyo Ri viewpoints as well as the grand pass scenery. Most people trek from Dingboche via the Kongma La to Lobuche. Then onto Cho La and the Gokyo Lakes, before finishing with the crossing of the quiet Renjo La. It's also possible to shorten this trek by dropping the Renjo La.
Amdablam Base Camp Trek
Mount Ama Dablam (6,812 m) is derived from the traditional language. The long glacial deposit on each side of the peak resembles the arms of a mother "Ama" protecting her child. The glacier represents a necklace "Dablam", a traditional pendant with pictures of god worn by Sherpa women.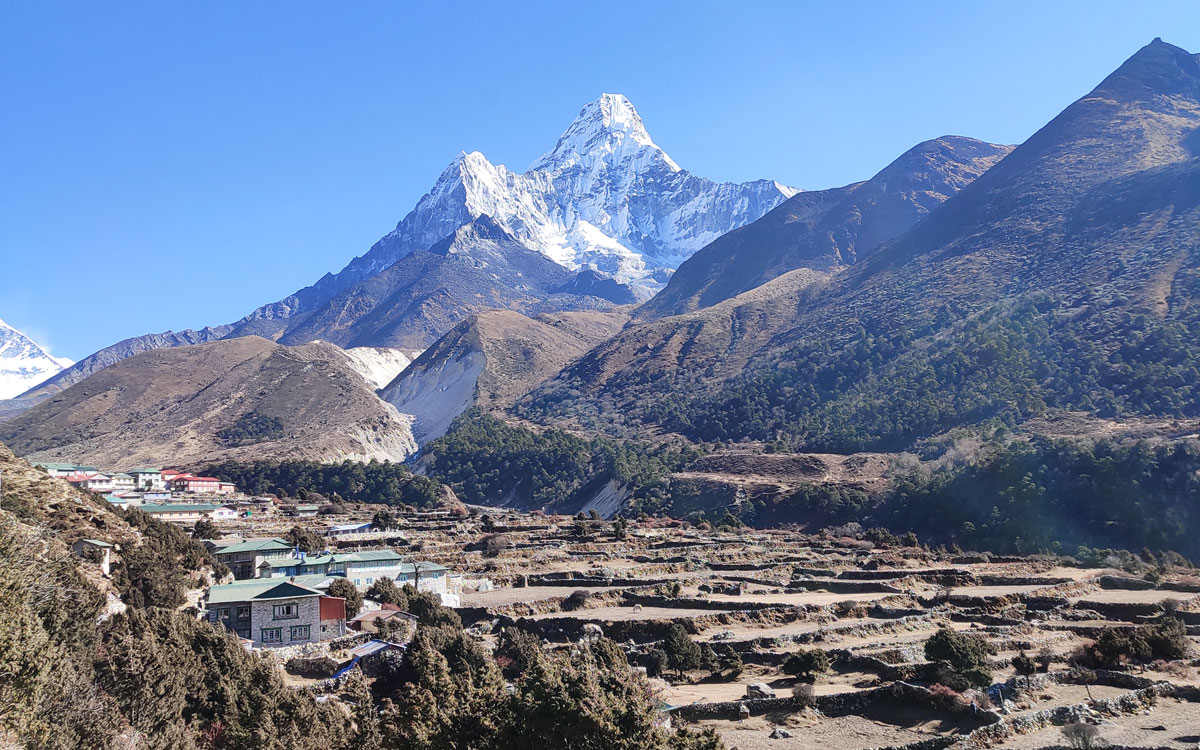 No doubt, you are going to be greeted by the beautiful sight of Mount Amadablam as soon as you leave behind Namche on your trek towards EBC. However, if you are looking for a trek within shorter period of time while still being able to enjoy the beautiful mountains in the Everest region, this trek to the base of the most beautiful mountain can be the right fit for you. Meanwhile, trekkers doing Everest Base Camp can include Amadablam Base Camp trek as a side trek so as to acclimatize well.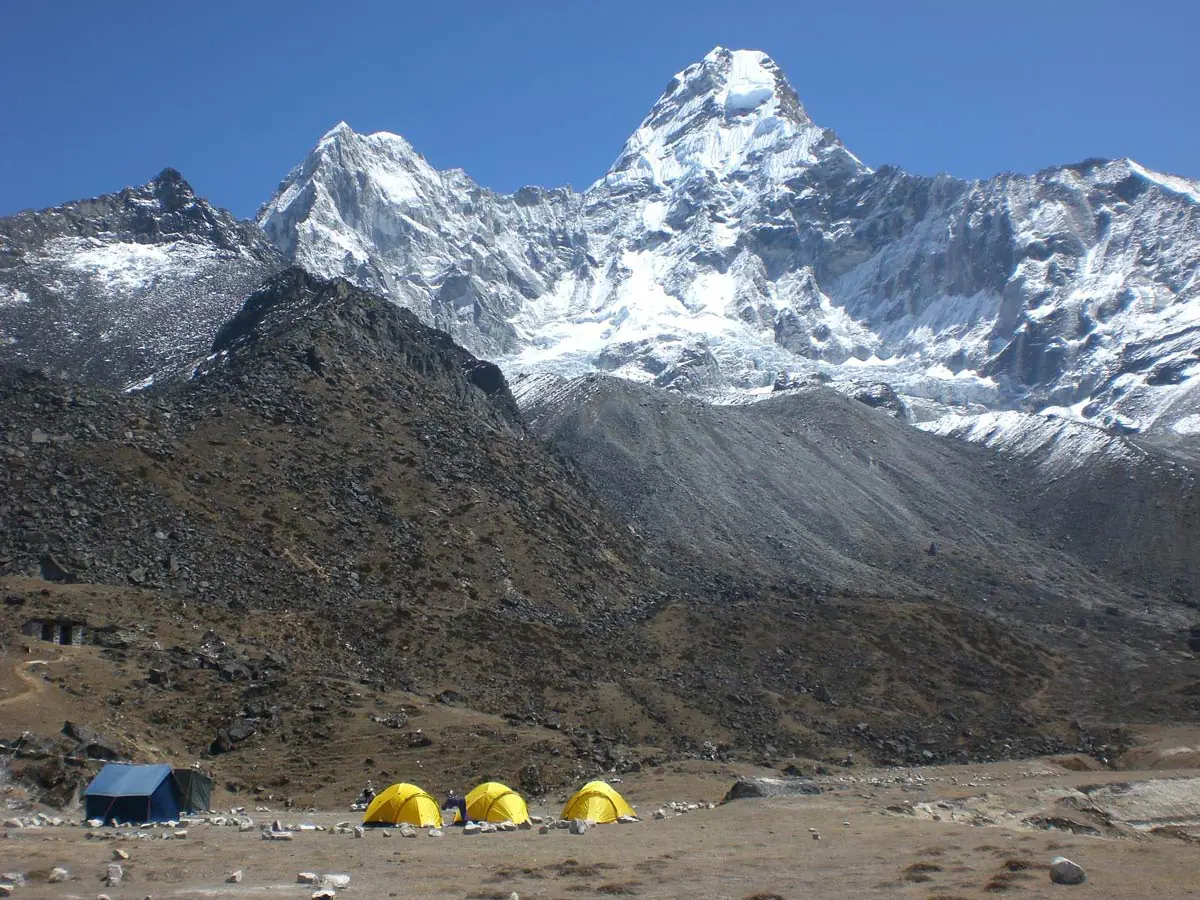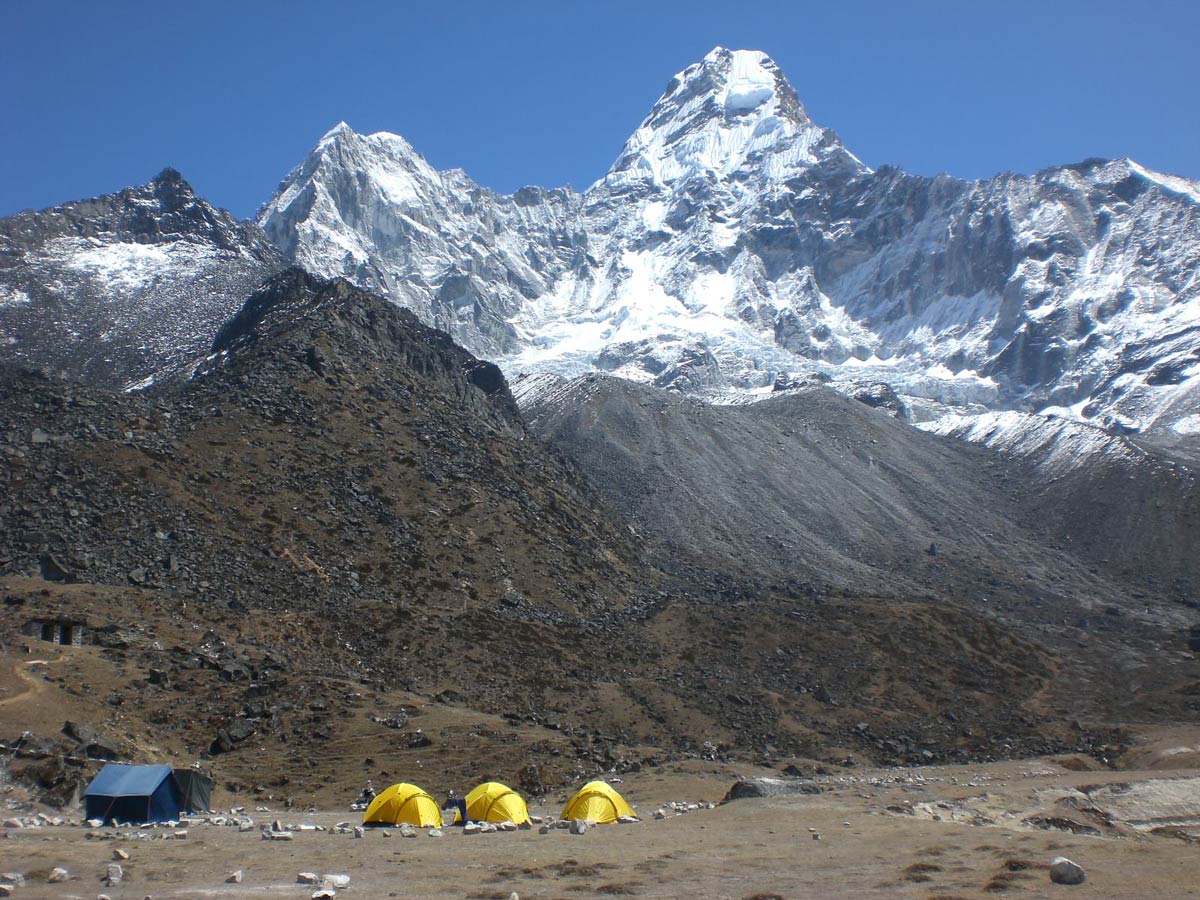 With some of these trips highlighted, we do not want to miss mentioning many other alternatives treks to Everest Base Camp itself. This includes the Everest Heli trek, Everest Panorama Trek, or the traditional Everest Base Camp Trek for those who have plenty time to spend exploring the routes roughed by Hillary himself on the way to Everest summit in the 1950s.
Most trekkers choose Everest region for trekking not just for its great Himalayan trails. The culture and traditional hospitality influenced by the Tibetan culture offered by Sherpa community is one another reason. This unique trekking experience is preferred by many of trekkers and mountaineers globally making Khumbu and Nepal a trekker's paradise.