Nepal is very rich in its culture and traditions. The culture we possess and the festivals that we celebrate are of unique kind which carries different importance. Many festivals are celebrated almost every month in a year among them Holi also known as "Phalgun Purnima" is the most vibrant festival.
Phalgun is the name of the month and Purnima means the full moon day which is the month of February or March according to the Gregorian calendar. The day of Holi is also a national holiday in Nepal.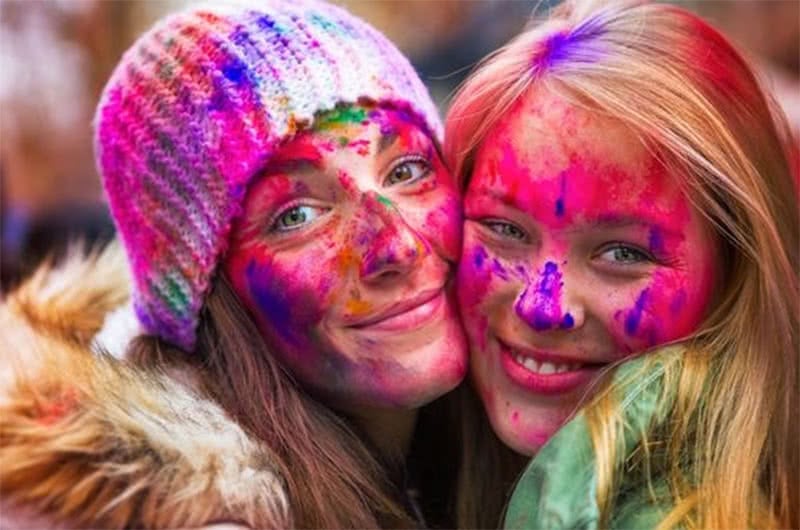 The myth following Holi, reveals that a demoness named Holika together with her brother, an atheist king by the name of Hiranyakasyapu conspired ways to kill his son Pralhad because Pralhad was an ardent devotee of Lord Vishnu. But their attempts always failed for Lord Vishnu protects those who love him.
Finally, Holika who received a blessing from Lord Bramha to be immune to fire, jumped in with Pralhad. But Brahma's blessing could only be used for good purposes and so Holika was consumed by the fire where as Prahlad was saved by the grace of the Gods. Thus, Holi is said to be celebrated to rejoice Holika's extermination and the traditional bonfires are believed to commemorate her death.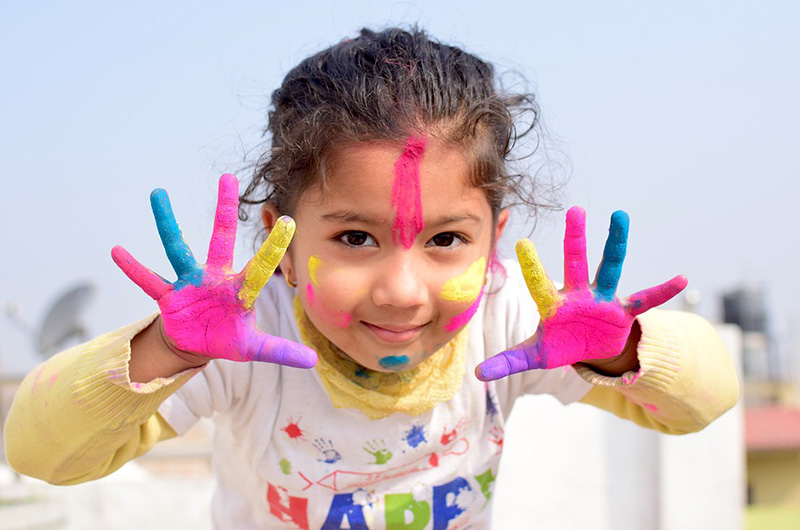 Holi, along with many other Hindu festivals, is celebrated in Nepal as a national festival and almost everyone celebrates it regardless of their religion. People walk down their neighborhoods to celebrate Holi by exchanging colors and spraying colored water on one another. A popular activity of throwing the water balloons at one another, called Lola (water balloon).
Special food and drinks are prepared on this day to rejuvenate with the friends and families. Holi also bids the winter and welcomes the summer with real happiness in the family. It is believed that the combination of different colours played at this festival take all the sorrow away and makes life itself more colorful and gives the chance to unite with the friends and families forgetting all the jealousy and anxiety.
Learn more about other festivals celebrated in Nepal: