Thinking about going to Everest Base Camp trek during monsoon. Well, the month of June, July and August are specially considered as the monsoon month. Since the trails would be all wet, slippery and muddy due to the raining, it won't be easy at all. Although this is the main problem while trekking in monsoon season, there are various aspects which will want you to trek in this season more.
So, if you are confused about going to Everest Base Camp Trek during monsoon, here we have some information regarding why you might want to trek in this season.
Fewer people
Yes, since it is considered as an off-season, there won't be many people to trek and the trails will be empty. You can have all the trails and tea houses to yourself. You will enjoy your time trekking in this season if you do not enjoy the crowds.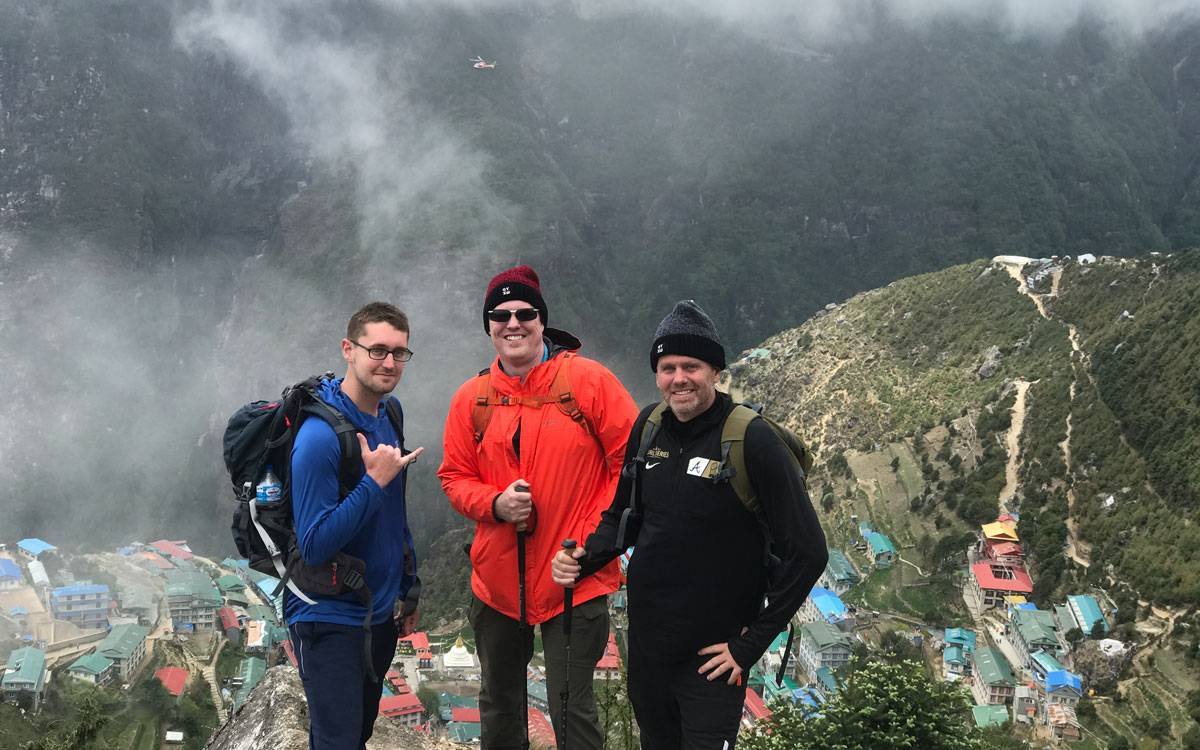 Breathtaking Beauty
In this time of the season, the vegetation will be greener and the air will be cleaner. You can enjoy all the amazing and spectacular view of the mountains, forests and all sorts of vegetation.
Although the clouds might hinder your views during this season, sometimes. They will form in a certain way that the mountains will look more beautiful than ever.
Hence, you can get the chance to see the most amazing and unique biodiversity along your trek.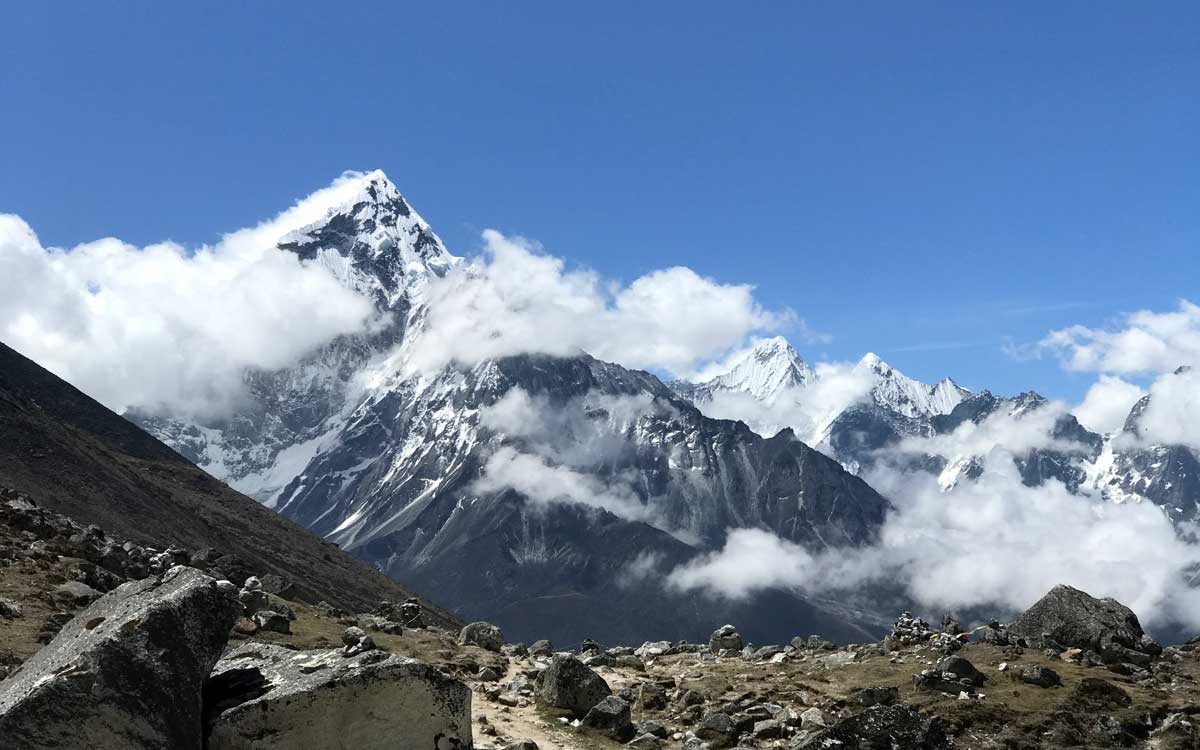 Off-Season Discounts
 Especially in this time of the year, you can most certainly expect a lot of off season discounts. You can get cheaper flights to Nepal. You can get cheaper accommodation in hotels and lodges as well.
You can also get many products at cheaper rates. It will be easier to get rooms in hotels and lodges since there won't be many travelers. So, you will definitely be in luck for money if you travel at this time of the year.
Temperature during the Monsoon Season
It usually rains in the lower altitudes, below 3500 meters. Areas above 4000 meters might have rainfall for certain time. There are positive sides of trekking during the monsoon months as the excess rainfall can provide ample chance to see spectacular views of the waterfall and it's also the best season to avoid the crowds.
During springtime, the average temperature is 22 degrees C (71.6 Degrees F), with a maximum of 30 degrees C (86 Degrees F), during sunny days and a minimum of -5 degrees C (23 Degrees F), in the morning and at night for areas above 4000 meters.
If you wanna know about weathers and temperatures of other months and seasons, please click here.
Precautions you need to take
Here are some precautions that you will have to take for the following problems
Wet and Muddy Trails
There will be many wet, muddy and slippery trails along the way. It is to be expected because of the raining. So, what can you do is wear good boots that will create good amount of friction while walking. You can even carry a stick to help you with the support.
Make sure to follow all the commands of the guide since they know the way.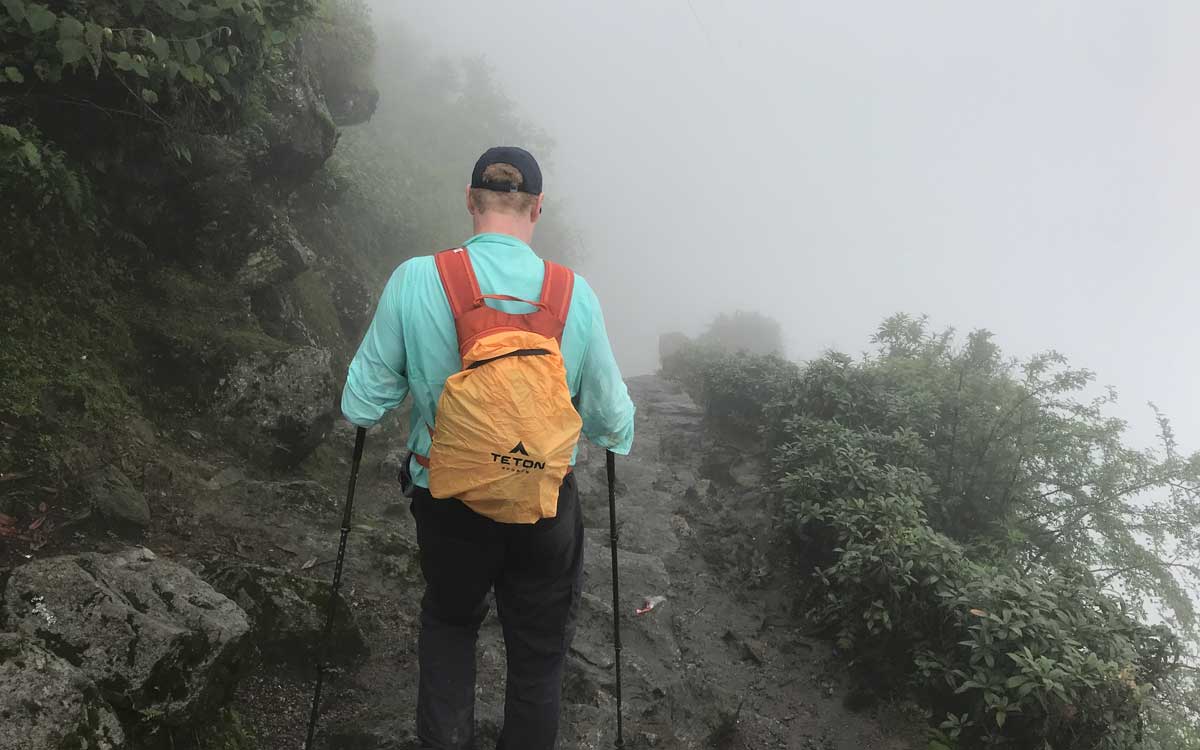 Frequent Mosquitoes and Leeches problem
You won't see any such insects on the base camp but, on low altitudes, when you are on the way of the trekking you might face leeches and mosquitoes. Make sure to carry some ointments (insects repellent) or skin care products while doing the Monsoon Trek. Carrying of salt will help you to easily remove leeches from the skin.
Chances of Excessive Rainfall
Make sure that you are prepared for heavy rainfalls. You might want to carry a raincoat with you in your trek. Wear boots that is water proof and has a good grip.
Other problems like flight delays and cloudy weather might surely occur. So, please be patient and be prepared for such conditions.
Tips for Everest Base Camp trek in Monsoon
 Here are some other trips that will help you with the trekking:
Start you trek early mornings as the days are shorter.
Wear good amount of dress. Bring quick dry socks, waterproof boots, jackets and other waterproof cloths as possible.
Waterproof your bag pack. Normal bags become heavier due to water.
Be ready to accept and walk in your wet feet as it will eventually get wet no matter how much you try.
Respect the knowledge of you guide and local peoples as they know more about what to do and what not to.
To know about some other tips for Everest Base camp trekking or other types of trekking, please click here.
Trekking Gears/Clothes:
Here are some of the important trekking that you will have to carry for the trip in the monsoon season.
Raincoat
Waterproof boots with good grips.
Walking Stick (for the support)
Skin care products ( skin ointments or mosquitoes repellent)
Warm cloths.
Conclusion
Although it is a fact that trekking in monsoon is little bit harder than other seasons and lots of problems are to be expected.
The positive aspects of this season is that you can get to observe the unique biodiversity that other season does not have. You can either have a worst trip or the most wonderful and exiting trip of your lifetime. If you are one of a travel enthusiastic, than we would recommend you to try trekking Everest Base camp in monsoon season at least once in your lifetime for more thrilling adventure.