Annapurna Circuit Trek is often crowned as one of the best treks in the world. Some even call it "the holy grail of trekking".
This classic trek of about three weeks revolves around the Annapurna massif in counter-clockwise direction. It takes you to lush river valleys, fascinating Himalayan villages inhabited by Nepal's ethnic people, a thrilling high pass, best viewpoints to look at the Himalayas, hot springs and to the Land beyond the Himalayas.
The impressive, panoramic views of the world's highest mountains are also the main attraction of this trek. And it provides you enough time to be away from work and city life and spend it in one of the culturally and naturally rich places in the world.
Here we have put together 18 photos that take you from the beginning to the end of the trek.
1. Besisahar (830 m) is the starting point of Annapurna Circuit Trek. You take a drive up to this town from Kathmandu.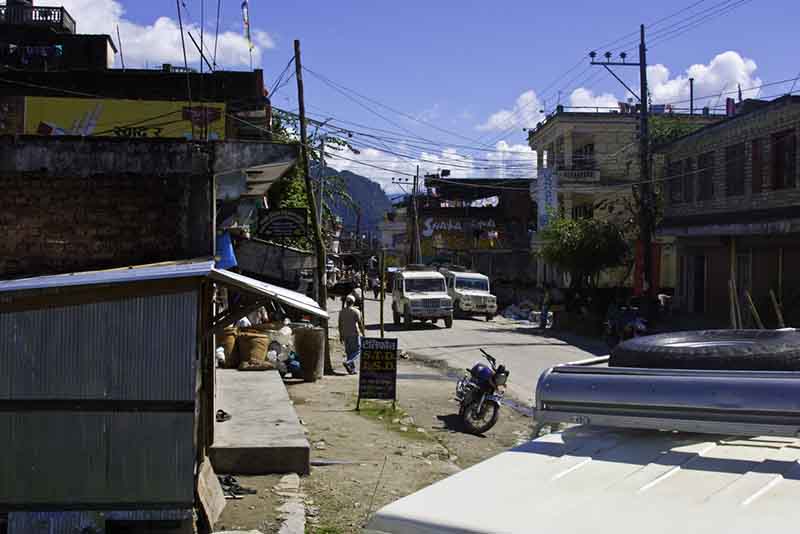 Note: There is a road that runs up to Chame. If you start your trek from there, then you can finish the circuit much earlier but you will miss some of the amazing trails and views and some fun.
2. On the trek, you cross rivers on suspension bridges. This one is on the way to Bahundanda (1,310 m) from Besisahar.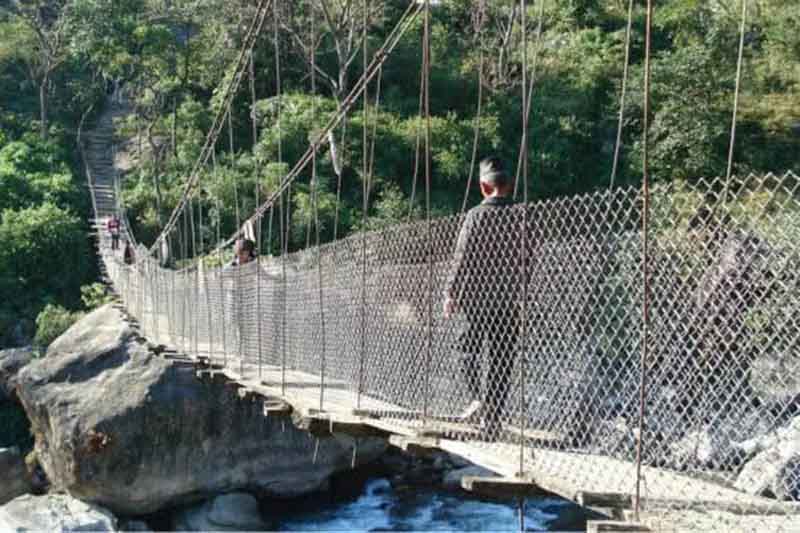 3. It's a large waterfall that you come across on your way to Chamje (1,400 m).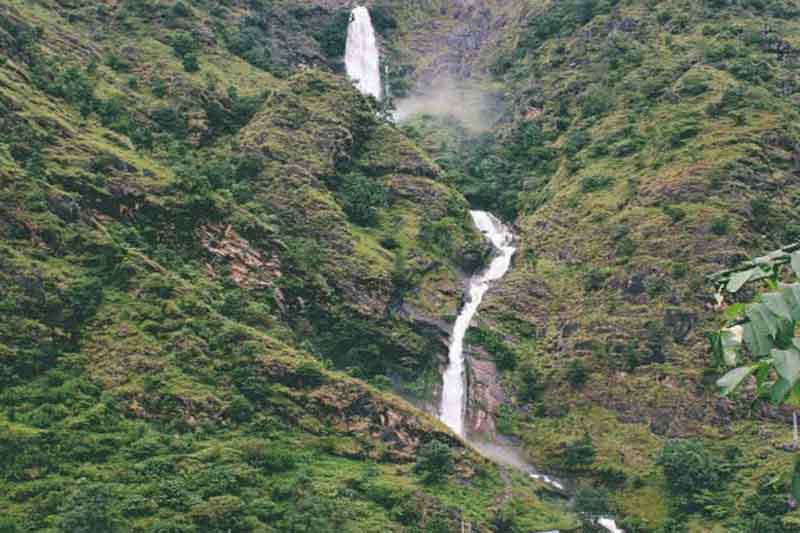 4. Trekkers on the trail beside the Marshyangdi River near Dharapani (1,890 m). On the entire trek, you cross two river valleys. One is Marshyangdi valley and another is Kali Gandaki valley.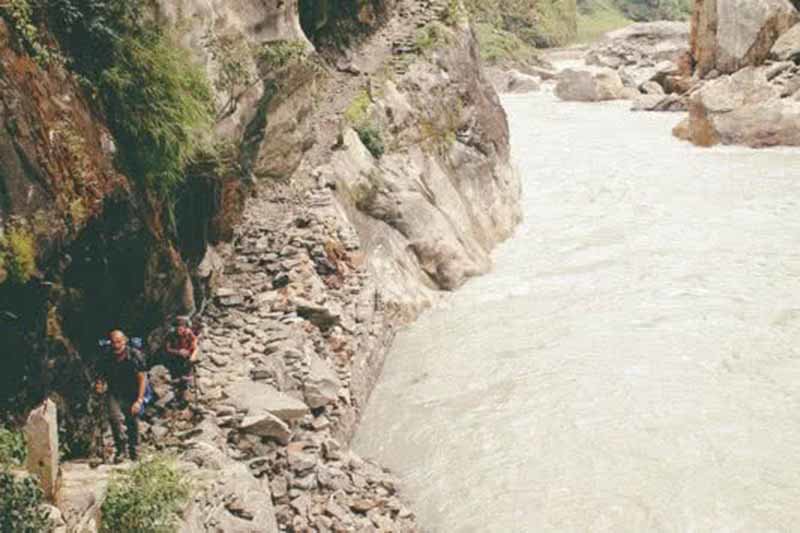 5. As you approach Chame (2,630 m), you are rewarded with splendid views of Annapurna II (7,937 m).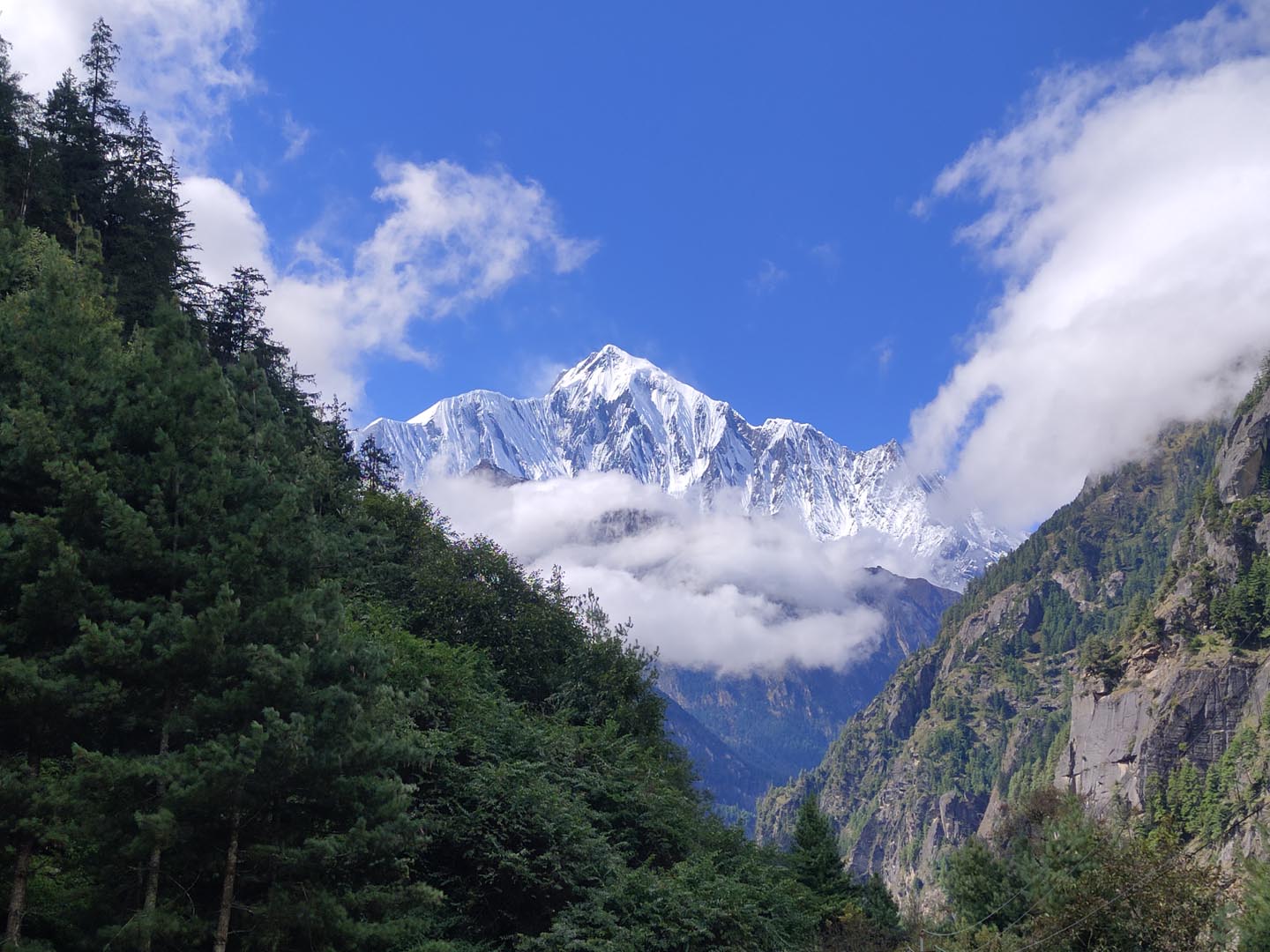 6. From Chame, you head off to Pisang. There are two villages of Pisang. The village in the picture is Upper Pisang (3,300 m) which is in just a short distance above Lower Pisang (3,200 m). From here, on the other side of the valley, you see Annapurna peaks.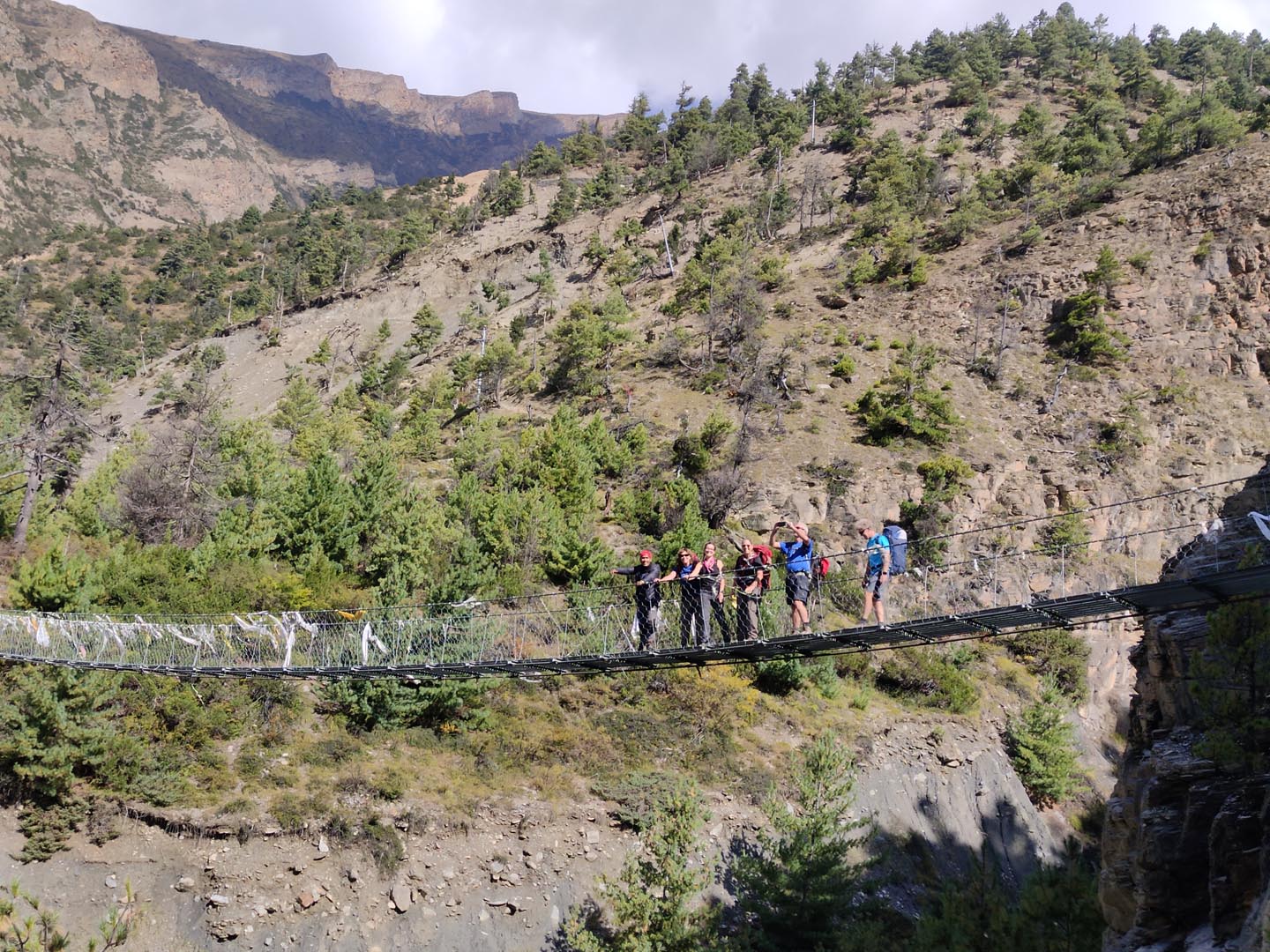 7. A beautiful wooden bridge near the town of Manang (3,540 m).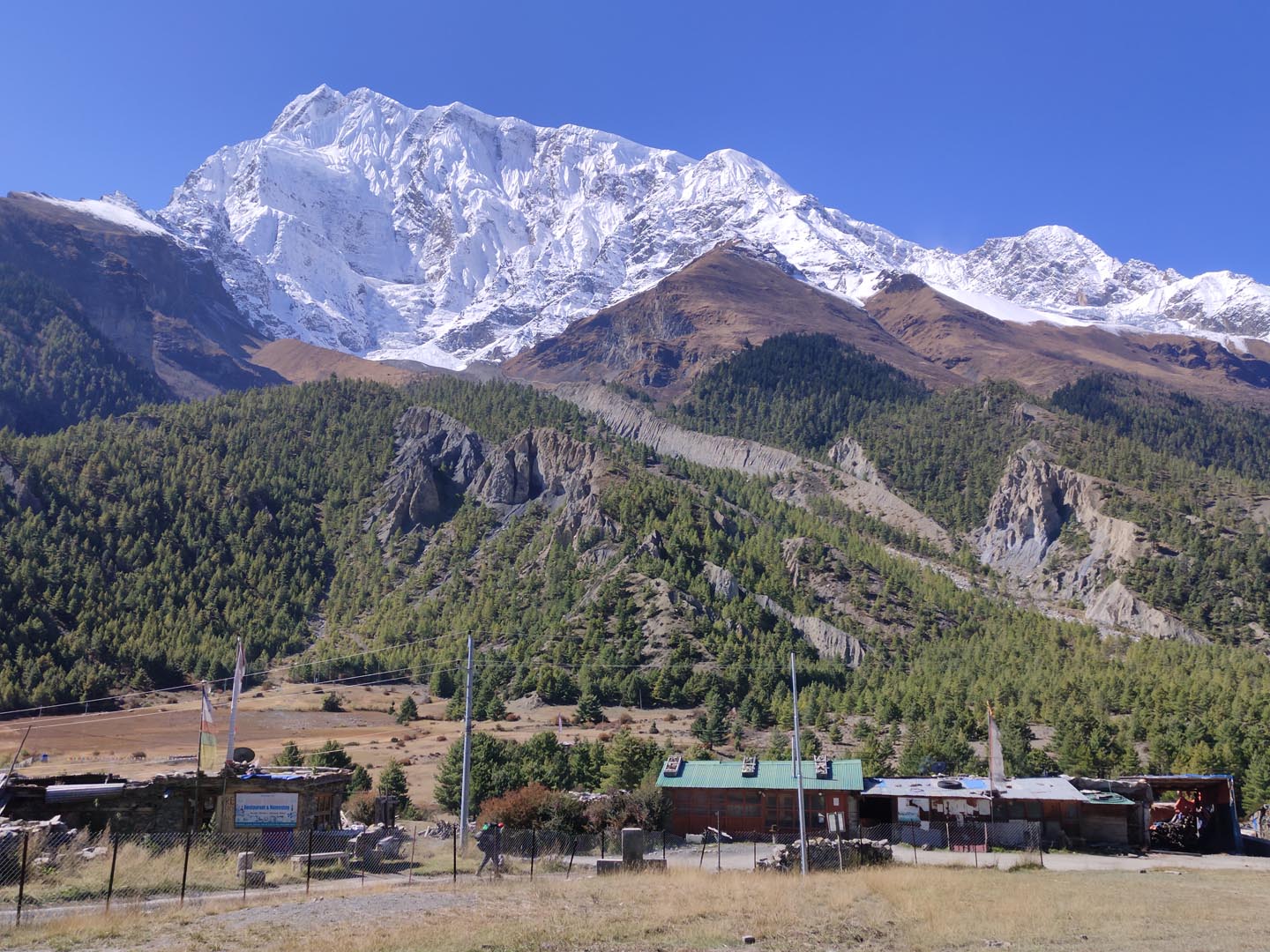 8. Trekkers spend a day at Manang for acclimatization and explore around the town. You visit Gangapurna Lake as a part of exploration.
9.  Yak Kharka (4,000 m) is the next destination after Manang.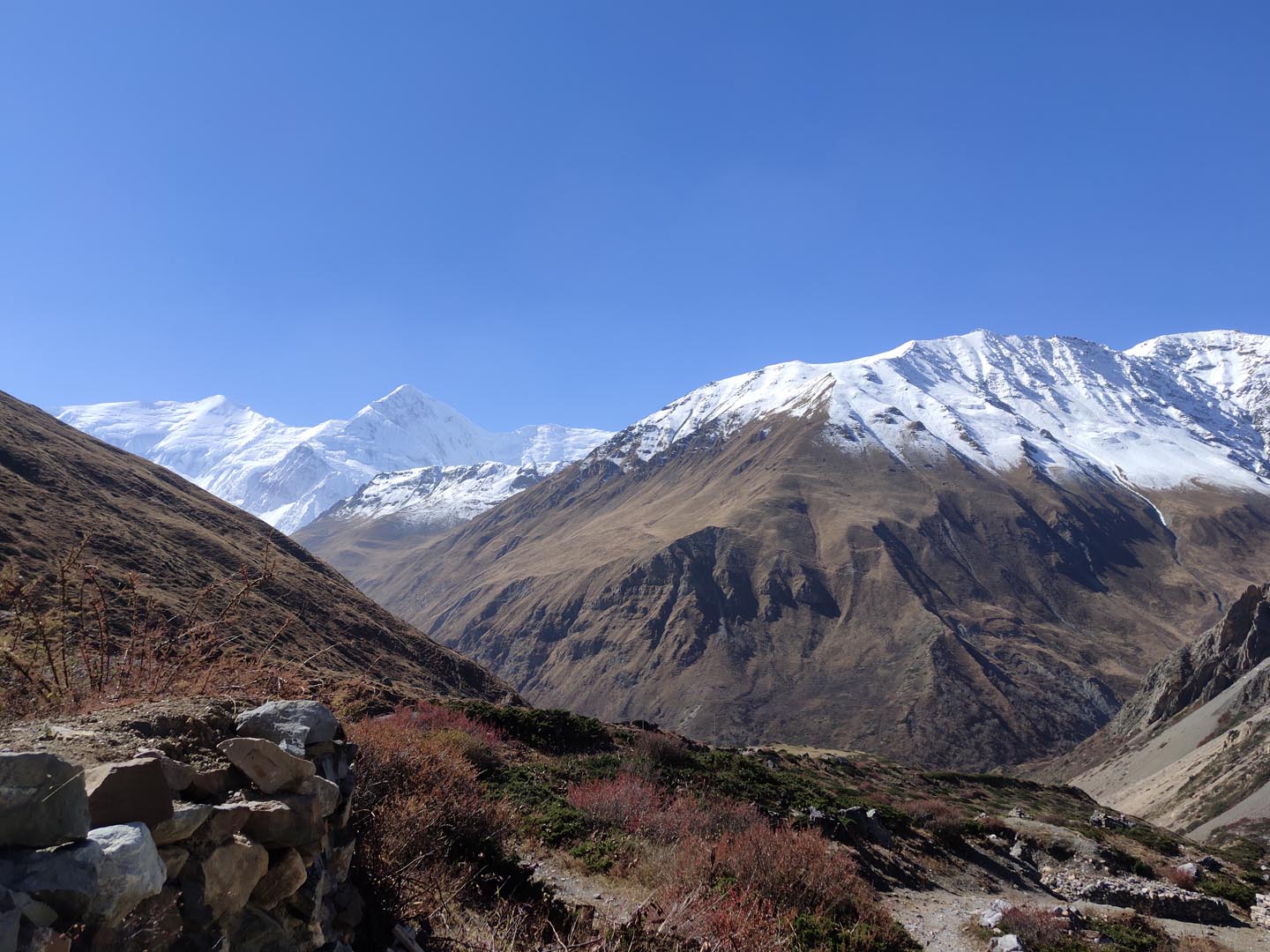 10. Sunrise above Thorong Phedi. Before you attempt to cross Thorong La Pass, you either spend a night at Thorong Phedi (4,450 m) or at Thorong High Camp (4,880 m).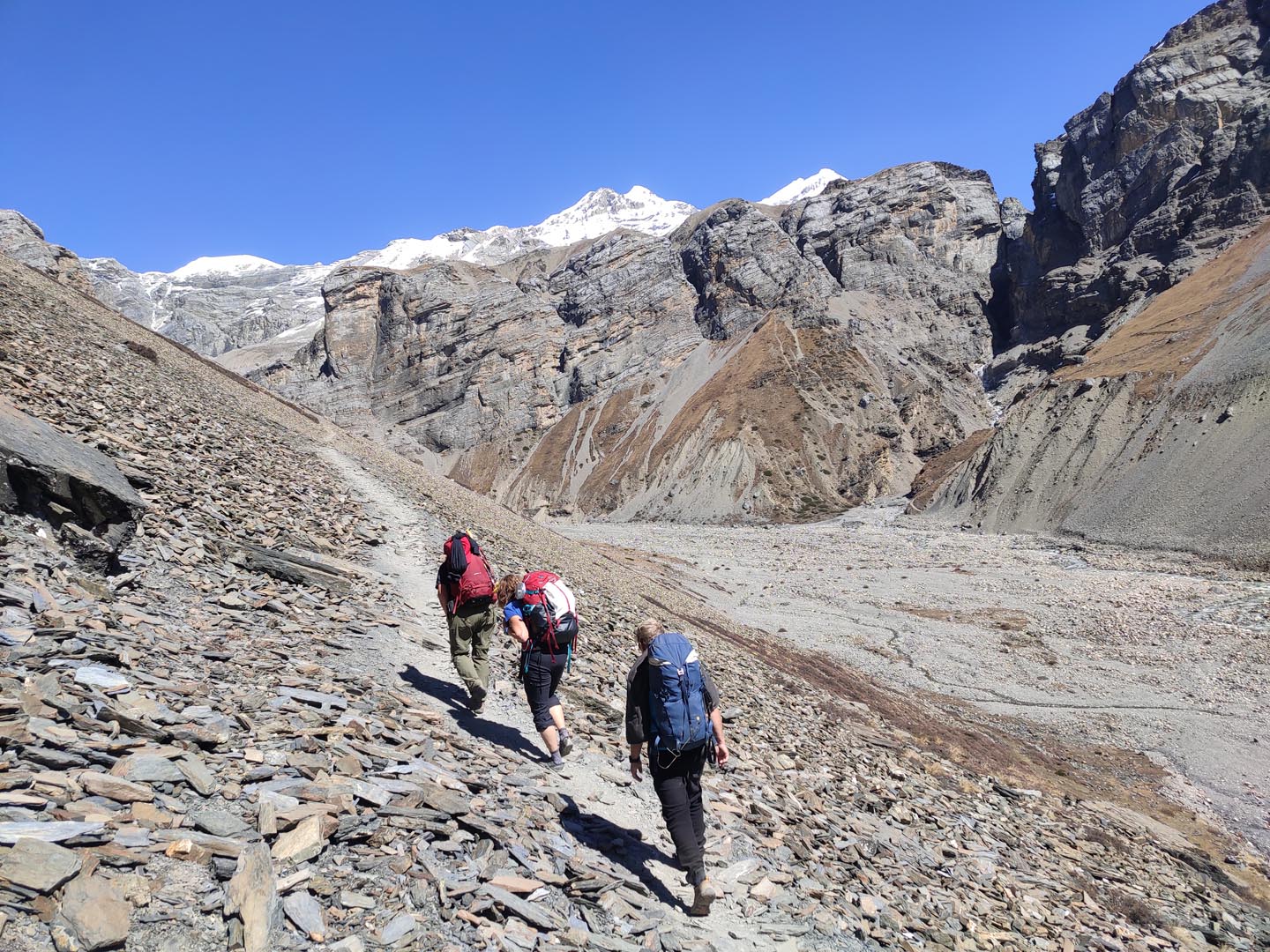 11. Trekkers and teahouse at Thorong La Pass (5,416 m). The pass is the highest point along the Annapurna Circuit.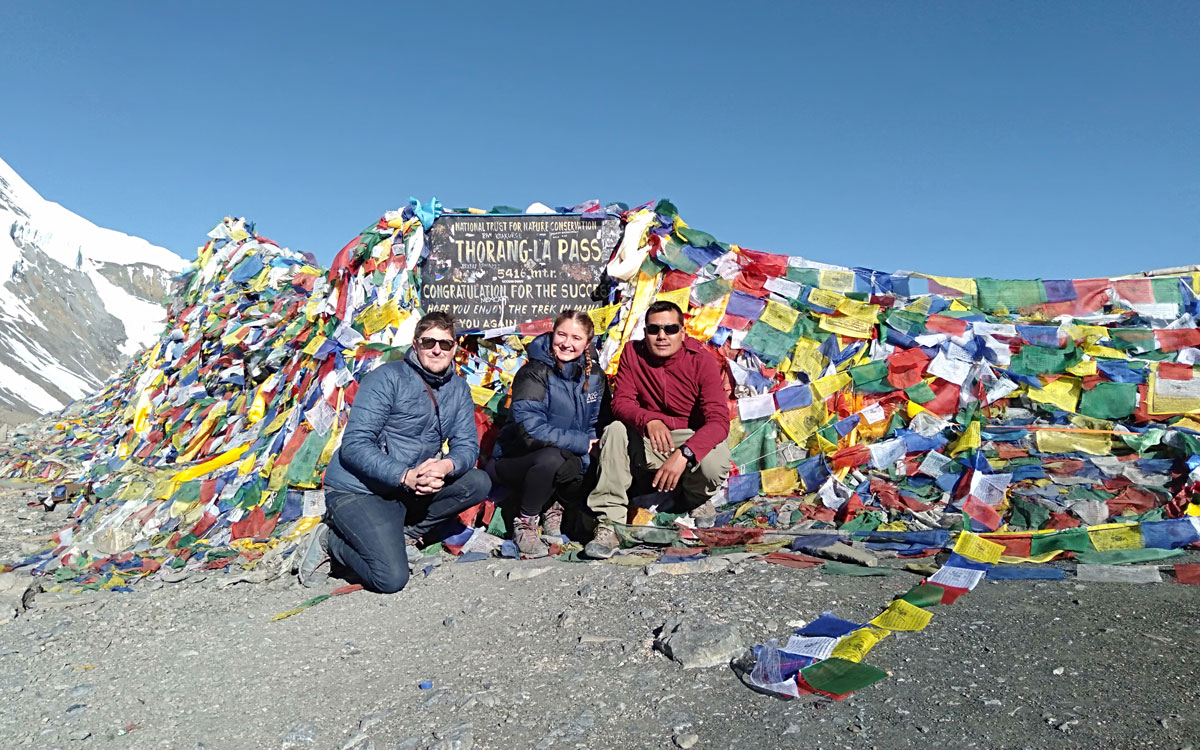 12. Crossing Thorong La Pass, you trek to Muktinath (3,800 m). It's a very popular pilgrimage town important to both the Buddhists and the Hindus.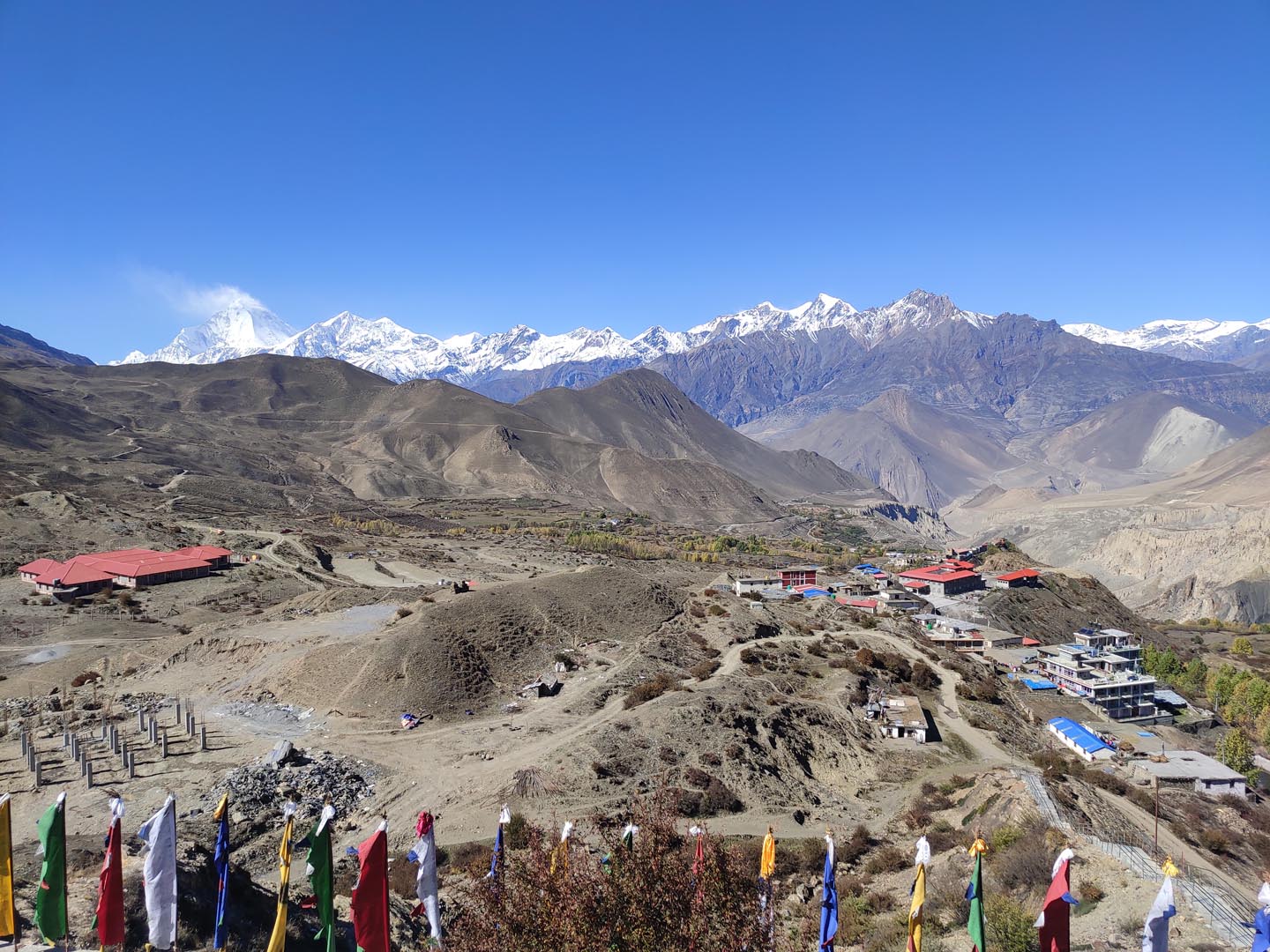 13. Marpha (2,670 m) is the apple capital of Nepal. Taste apples, apple pie and apple wine in the village.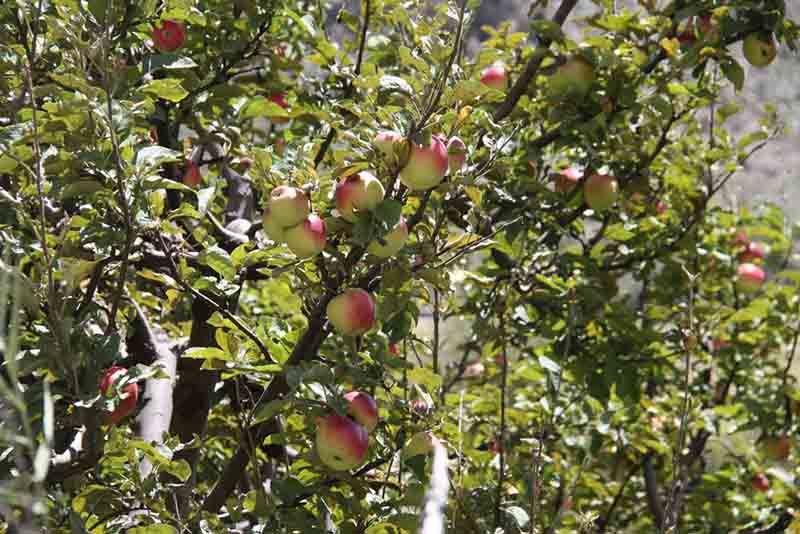 14. Kali Gandaki Valley is the deepest gorge in the world.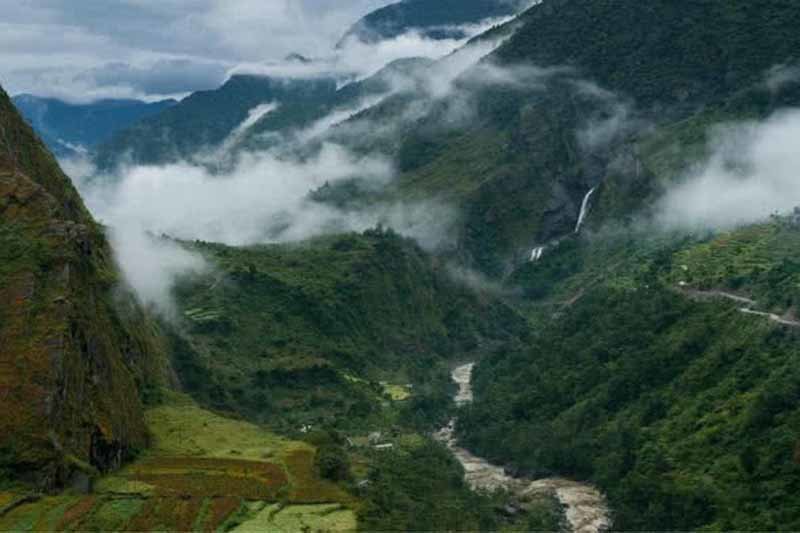 15. Tatopani (1,190 m) is popular for its hot springs. It gets its name from them. In this village, you spend a day bathing and relaxing before you head off to Ghorepani.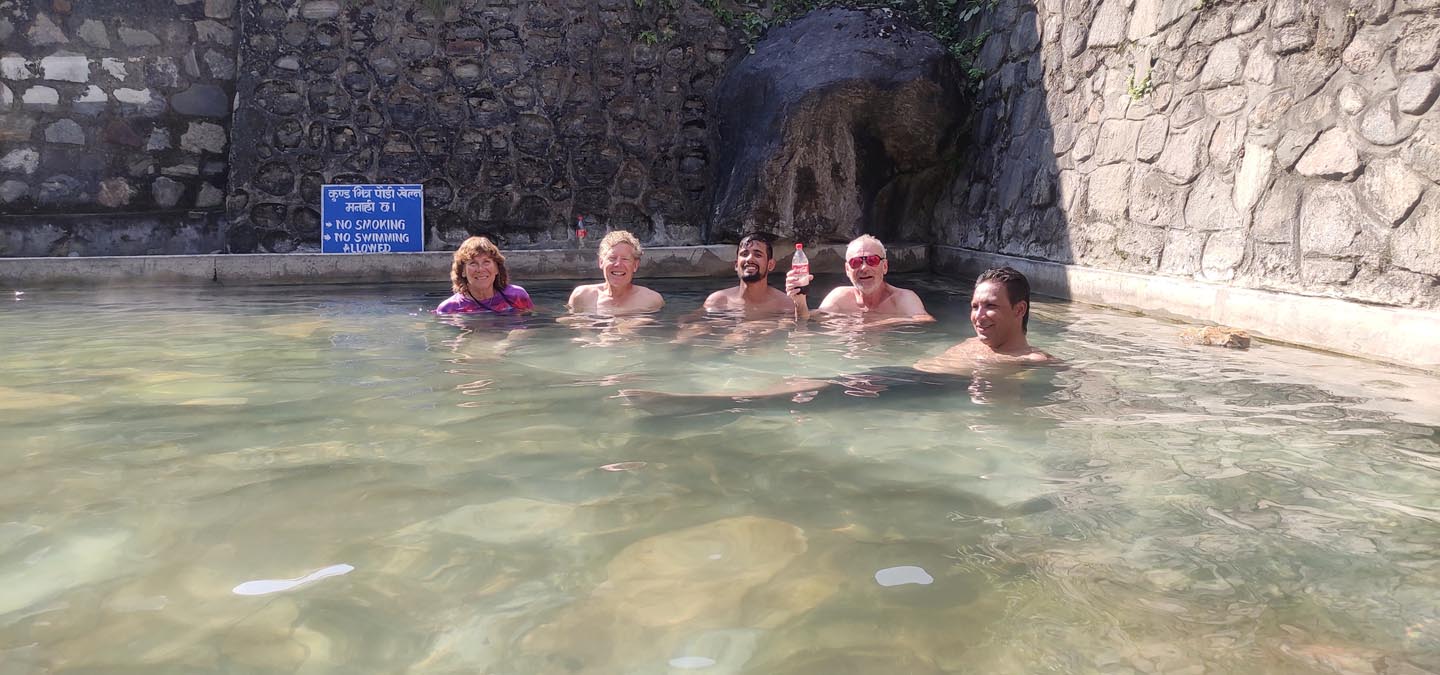 16. Ghorepani (2,810 m)  is a popular destination where trekkers stay overnight for tomorrow morning's early hike. It is surrounded by a rhododendron forest. You should go there in spring to see rhododendron bloom all over the forest and make the landscape more beautiful.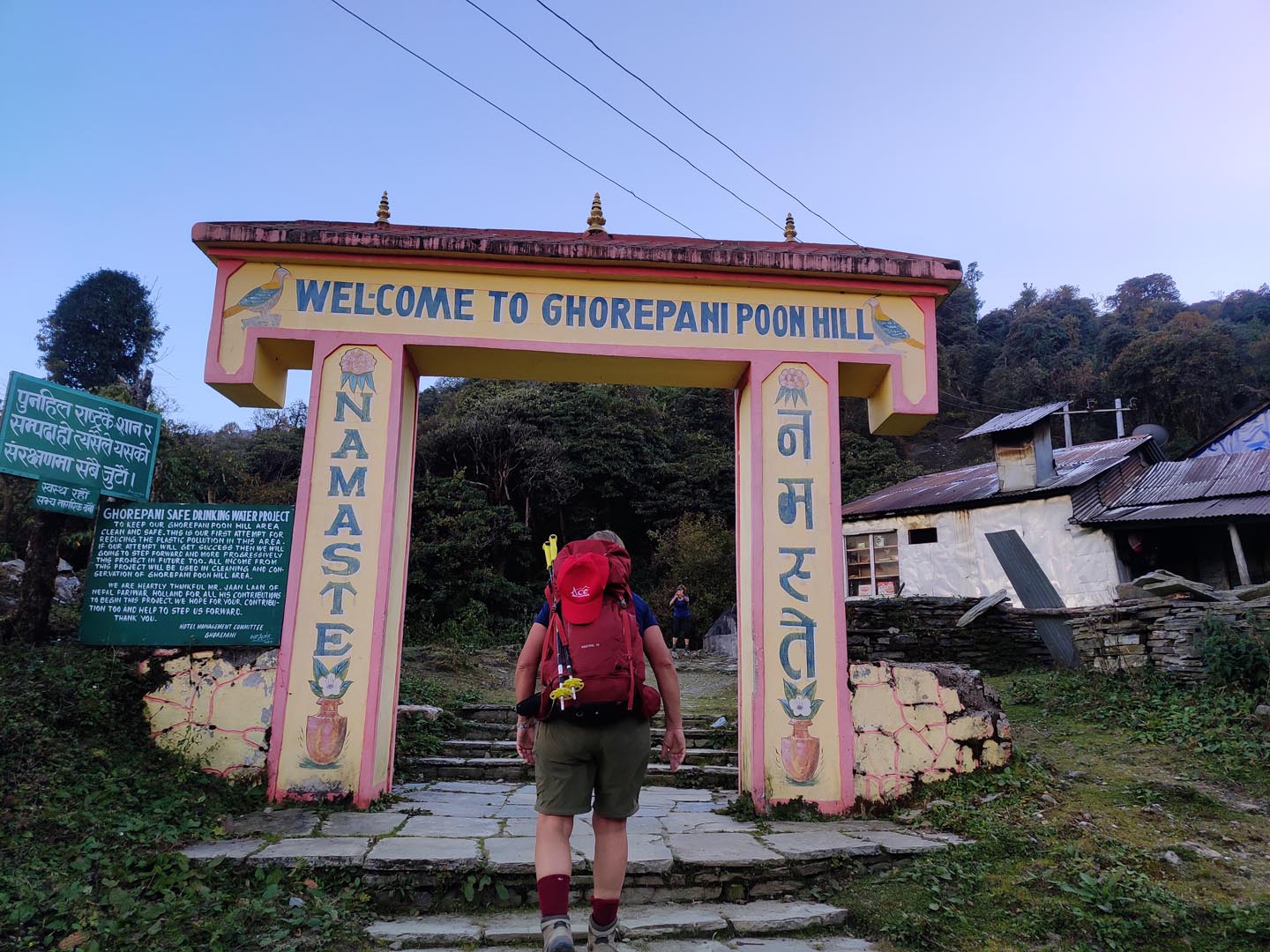 17. Wake up early and hike up to Poon Hill (3,210 m). It is the best place to view the Annapurna Mountains. And in the morning, you see the sun rays turning the snow-white peaks into red and yellow.
18. Nayapul (1,010 m), the end point of the Annapurna Circuit. From here, take a drive to Pokhara.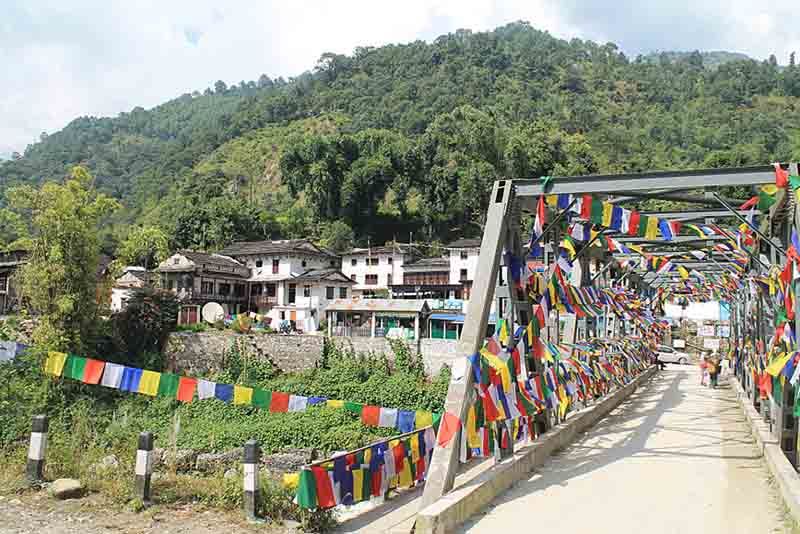 If you are interested in doing Annapurna Circuit, we are here to guide you!