Almost 69 years ago, on 29th May, two men Sir Edmund Hillary from New Zealand and Tenzin Norgay Sherpa from Nepal became the first two to leave the footprints on the highest point of Earth; the Everest.
They reached the top of the mountain before noon in complete awe and pride to be standing on top of the world. Since then, 29th May has been an important date in memory of the first summit to Mount Everest. Both the summiteers – Sir Edmund Hillary and Tenzin Norgay Sherpa were successful in writing their names in the history of mountaineering.
15 mountaineers from different parts of the world set out on the ninth mountaineering expedition to attempt the first successful ascent to Everest. The team headed towards Everest on the second week of March and reached Tengboche on the fourth week of March 1953.
The team spent few days acclimatizing and planning for the expedition and reached Everest Base Camp only on 12th of April. It took more than a month for the expeditors to reach the highest camp on the way to Everest.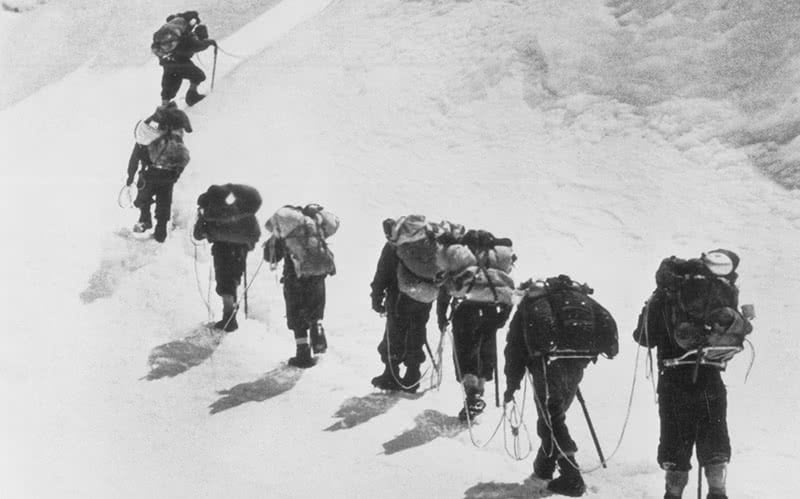 On 26th May, the expedition made the first assault with the 1st pair of mountaineers from UK, Tom Bourdillon and Charles Evans using the closed circuit. The highest they reached was 28,700 ft (8,750 m) leaving only 100 m ahead. But the pair got defeated by exhaustion, problem with oxygen equipment's and lack of time. They returned back with failure and disappointment.
Similarly, on 27th May the expedition made the second assault with 2nd pair of mountaineers involving the New Zealander Sir Edmund Hillary and Sherpa Tenzin Norgay from Nepal. They established a camp at 27,900 ft on 28th of May.
The next morning was the day their fate was meant to change. The ascent on 29th was successful at 11:30 am in the morning from the South Col Route. After spending around 15 minutes taking photographs and engraving their names on the top of the Everest, they walked down the mountain, only to be known as the heroes forever.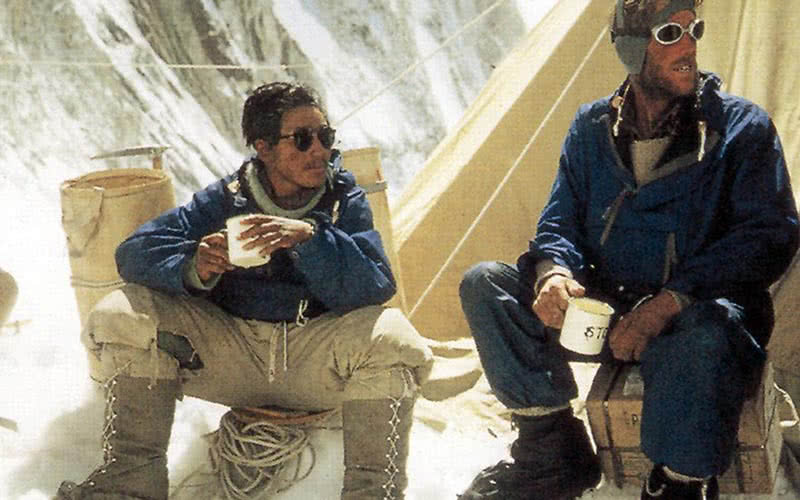 Two names were marked that day, 69 years ago from today, and the names can never be forgotten for centuries to come. After their achievement, many other mountaineers were able to make records at Everest too.
Thus, every year 29th of May is celebrated as the Everest Day in the memory of the accomplishments of all the summiteers to have summited the highest mountain in the world- Mount Everest.
Featured Image Source: pixabay